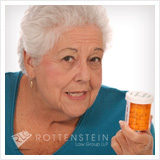 (PRWEB) July 30, 2012
According to a Reuters report, national survey research conducted over the past ten years has revealed that many Americans who take oral steroids to treat inflammatory diseases like arthritis or immune system disorders do not receive therapy to minimize the risk of side effects, including bone loss. More than 2.5 million adults in the United States take oral steroids, but "the longer you use steroids and the greater the amount of steroids, the greater your risk of fracture," said Robert Overman, a research coordinator at the Cleveland Clinic Foundation in Ohio, who worked on the study.
More than a quarter of those who take steroids took the drugs for at least five years. But fewer than one in 10 were also taking bisphosphonates, which are recommended for most people on steroids to prevent bone thinning, or osteoporosis. "According to osteoporosis expert Dr. Ethel S. Siris, guidelines call for people to have a bone density test before they are put on steroids. That way, bisphosphonates can be prescribed if appropriate," the Reuters report states.
There are various ways to treat osteoporosis, including hormone treatment for women. But bisphosphonates—such as Merck's Fosamax, Roche's Boniva, Novartis's Reclast, and Warner Chilcott's Actonel—are the most popular option, due in part because these drugs are relatively inexpensive. On the other hand, the dangers of bisphosphonates are rapidly becoming well known. Since 2000, the U.S. FDA has known about a tendency of Fosamax to cause osteonecrosis of the jaw (ONJ). More recently, research has linked Fosamax use to sudden, unusual bone fractures, particularly of the femur.
The Rottenstein Law Group urges anyone whose friend or relative has been prescribed Fosamax or another osteoporosis drug to reach out to that person and recommend that he or she consult a physician immediately and then speak to a qualified personal injury lawyer. The Rottenstein Law Group maintains a Fosamax Lawsuit Help Center at http://www.fosamax-lawsuit.net. The site has features that allow for easy sharing, including links for automatic posting on Facebook and Twitter, specifically to enable visitors to spread the word about the dangers of Fosamax. (Attorney advertising. Prior results do not guarantee a similar outcome.)
About THE ROTTENSTEIN LAW GROUP
The Rottenstein Law Group is a New York-based law firm that represents clients nationwide in mass tort actions. The firm was founded by Rochelle Rottenstein, who has more than two decades of experience as a lawyer, to represent clients in consumer product injury, mass tort, and class action lawsuits in a compassionate manner.
Contact:
The Rottenstein Law Group, LLP
Rochelle Rottenstein, Esq.
321 W. 44th Street
Suite 511
New York, New York 10036
(212) 933-9500 (office phone)
(212) 933-9980 (facsimile)
rochelle(at)rotlaw(dot)com
http://www.rotlaw.com
###