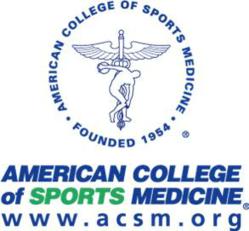 Indianapolis, IN (PRWEB) July 27, 2012
Today, people around the globe will turn their attention to the Opening Ceremonies for the 2012 Summer Olympic Games in London. As an internationally recognized authority in sports medicine, the American College of Sports Medicine will feature commentary from top physicians, researchers, educators, and certified professionals on the topics you're interested in: injury prevention, nutrition, physical and mental training, and more on http://www.acsm.org/olympics throughout the duration of the Games.
Media Representatives: ACSM is your go-to resource to connect with experts in the field of sports medicine. Please contact Annie Spencer at aspencer(at)acsm(dot)org to connect with an expert on the subject of your story or for novel story ideas.
ACSM will also lead the conversation on Olympics and Paralympics sports medicine on social media. The Games have been dubbed the Social Media Games or "socialympics" and are anticipated to be the most liked, tweeted and tagged sporting event in history. ACSM looks forward to serving as an evidence-based source of information regarding topics relating to athlete health, sports performance, fitness and conditioning.
Be a part of our Olympic conversation on social media: