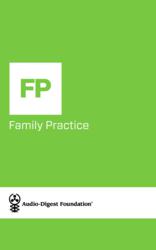 Glendale, CA (PRWEB) July 29, 2012
For Sunday, July 29, 2012, Audio-Digest Foundation will be giving away the following Written Summaries on Amazon Kindle:
Anesthesiology Continuing Medical Education: Anesthesiology Review: Ambulatory Anesthesia to improve the management of anesthesia in patients with obstructive sleep apnea and during office-based and gastroenterologic procedures.
Audio-Digest Emergency Medicine Continuing Medical Education: Toxicologic Emergencies to improve the management of toxicologic emergencies.
Family Medicine Continuing Medical Education: Managing Infections in Older Adults to improve management and prevention of infections in older adults.
Audio-Digest Family Practice Continuing Medical Education: Adolescent Confidential: Treating Drug Abuse, Anxiety, And Depression to improve the management of drug abuse, depression, and anxiety in children and adolescents.
Gastroenterology Continuing Medical Education: Reflux to improve the management of refractory gastroesophageal reflux disease (GERD) and laryngopharyngeal reflux (LPR).
Audio-Digest General Surgery Continuing Medical Education: Surgical Oncology to improve surgical management of breast and rectal cancer.
Internal Medicine Continuing Medical Education: Diverting Disaster: DVT and PE to improve the diagnosis and management of deep venous thrombosis (DVT), and pulmonary embolism (PE) in the older patient.
Audio-Digest Internal Medicine Continuing Medical Education: Clinical Challenges in Treating Dyslipidemia to improve the management of mixed dyslipidemia and to review recent research on the causes of statin-related myopathy.
Neurology Continuing Medical Education: Highlights from the 17th Annual Brain Injury Symposium to improve the diagnosis, management, and rehabilitation of brain injury.
Audio-Digest Obstetrics Continuing Medical Education: Improving Obstetric Outcomes to improve the management of genetic disease using appropriate screening questionnaires and to improve the management of preterm labor.
Oncology Continuing Medical Education: Multiple Myeloma to improve the management of multiple myeloma.
Audio-Digest Ophthalmology Continuing Medical Education: Refractive Surgery Update to improve outcomes of, and patient satisfaction with, refractive surgery.
Orthopaedics Continuing Medical Education: Harvard Advances in Arthroplasty Part 1 to improve the surgical techniques associated with total knee arthroplasty (TKA) and revision TKA.
Audio-Digest Otolaryngology Continuing Medical Education: Advances in the Treatment of Children to improve the management of disorders of the ear in children.
Pediatrics Continuing Medical Education: Palliative Care/Pediatric Assent to improve the utilization of ethics consultations and palliative care in pediatrics, and the validity of assent of pediatric oncology patients for enrollment in clinical trials.
Audio-Digest Psychiatry Continuing Medical Education: ADHD/Stimulants on Campus to improve the diagnosis and treatment of attention-deficit/hyperactivity disorder (ADHD) and prevent misuse of medications commonly used to treat ADHD.
Urology Continuing Medical Education: Pediatric Issues/Stress Incontinence to improve the management of pediatric vesicoureteral reflux (VUR), introduce the technique of single-site laparoscopy in pediatrics, and improve the office management of urinary stress incontinence.
Audio-Digest Foundation, the largest independent publisher of Continuing Medical Education in the world, records over 10,000 hours of lectures every year in anesthesiology, emergency medicine, family practice, gastroenterology, general surgery, internal medicine, neurology, obstetrics/gynecology, oncology, ophthalmology, orthopaedics, otolaryngology, pediatrics, psychology, and urology, by the leading medical researchers at the top laboratories, universities, and institutions.
Recent researchers have hailed from Harvard, Cedars-Sinai, Mayo Clinic, UCSF, The University Of Chicago Pritzker School Of Medicine, The University Of Kansas Medical Center, The University Of California, San Diego, The University Of Wisconsin School Of Medicine, The University Of California, San Francisco, School Of Medicine, Johns Hopkins University School Of Medicine, and many others.
Out of these cutting-edge programs, Audio-Digest then chooses the most clinically relevant, edits them for clarity, and publishes them either every week or every two weeks.
In addition, Audio-Digest publishes subscription series in conjunction with leading medical societies: DiabetesInsight with The American Diabetes Association, ACCEL with The American College of Cardiology, Continuum Audio with The American Academy of Neurology, and Journal Watch Audio General Medicine with Massachusetts Medical Society.
For 60 years, the global medical community of doctors, nurses, physician assistants, and other medical professionals around the world has subscribed to Audio-Digest specialty series in order to remain current in their specialties as well as to maintain their Continuing Education requirements with the most cutting-edge, independent, and unbiased continuing medical education (CME).
Long a technical innovator, Audio-Digest was the first to produce audio medical education programs and the first to produce in-car medical education. Currently, its subscription and annual products are available on CD and MP3, as well as iPhone, iPad, and Android apps.
According to Paul Angles, Internet Marketing Director for Audio-Digest Foundation, "Releasing our written summaries on Kindle allows our subscribers to take advantage of the portability and convenience of the Kindle, and lets non-subscribers and even patients learn more about specific conditions and treatments."
Because of its massive library of titles, Audio-Digest Foundation plans to release written summaries of its CME titles daily through August.