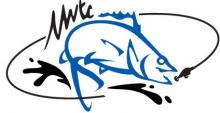 "Teen Challenge is a phenomenally successful program that deserves all the support they can get" Said Mark Innes.
Baxter, MN (PRWEB) July 30, 2012
"What an event!" Proclaimed Mark Innes, Manager of the Rapid River Lodge and Waterpark of Baxter, "The Minnesota Fishing Challenge to benefit Teen Challenge was a great time. I teamed up with my good friend and professional fisherman,'Mr. Walleye' Gary Roach. We finished in 4th place, barely getting bumped by one of the last teams to weigh in. I've always considered myself to be a decent fisherman but standing around speaking with the pro-fisherman that I've admired all my life was pretty humbling. Al Lindner, Larry Bollig, and Gary Roach were fun to listen to. I learned a lot about fishing spending time in a boat with a top pro like Gary but I learn a lot more about living while spending time with the staff and the men and women changing their lives through Teen Challenge. The stories they tell, the lessons they speak of, and the songs they sing will have a more lasting meaning to me than all the fish I'll catch in the future. When you listen to the testimonials of the people Teen Challenge is helping you will have a tear in your eye, I promise you. I shudder to think that a person can reach the lows some of these people have been through. Teen Challenge is a phenomenally successful program that deserves all the support they can get. I would encourage everyone to take a look at their website and do whatever you can to help, even if that's just sitting in a boat, every bit helps. Thank you to 'Visit Brainerd' and Gary Roach for giving me the opportunity to take part in the event and to Jim Kalkofen and staff at Minnesota Teen Challenge for organizing the event."
When top professional fishermen come together to foster a fun event such as the Minnesota Fishing Challenge you know you can expect some terrific results. Gull Lake is widely known as a mecca for fishing enthusiasts. Located in the heart of Minnesota's lake country, just a few miles from the Brainerd and Baxter's premier vacation destination, Gull Lake offers the opportunity for fishermen to catch walleyes, northern pike, bass, crappies and sunfish. Experienced fishermen and beginners alike can enjoy catching fish in all seasons of the year.
The Brainerd Baxter Lodging Association represents eleven lodging properties in the lakes area. Their website, VisitBrainerd.com, provides a wealth of information for prospective visitors with links to individual properties suited to fit all types of vacationers – families, couples, groups or individuals. Special offers can be found on the website, as well as an events calendar to assist visitors in selecting activities of interest to them. Fishing is just one of the many options for enjoying a true Minnesota experience!
Gull Lake was chosen as the site of the 2012 Minnesota Fishing Challenge because of the prolific fish populations in the chain of lakes. Hosted by Al Lindner with Honorary Tournament Director Steve Pennaz, the tournament was open to up to 100 – 2 man teams. Participants could fish for walleye, bass, pike or panfish, as they desired, with all proceeds to benefit the Minnesota Teen Challenge organization.
Minnesota Teen Challenge is a very successful in comprehensive addiction treatment and recovery services for teens with three campuses in the state. Fund raisers such as this fishing tournament allow them to effectively serve individuals with a broad spectrum of addiction issues; from those seeking treatment for the first time, to those who have been struggling with addiction for many years.
This year, father and son team, Ron & Mike Grussing won first place and raised $28,435 for the cause. They will be rewarded with a private fishing trip with Al Lindner as their guide. Coming in at second place was the team of Rich Brummer and Stu Nelson who raised $20,375. They will enjoy a private fishing trip guided by Walleye Dan Eigen.
The real winners, however, will be the teens who will be able to receive treatment and recovery services from Minnesota Teen Challenge because of the support received from this event.
The Visit Brainerd Association was proud to sponsor participants and to arrange for lodging as needed. Visit Brainerd offers personal service and advice from people who know and live in the area. A simple call to Executive Director, Richard Polipnick at 1-800-450-7247 will provide all the answers needed to plan a perfect getaway. Representing properties offering cabins, rooms, suites or bed & breakfast type accommodations in all price ranges allows Visit Brainerd to suggest a property that fits the needs and budget of any one looking for Minnesota vacations. More information is available at visitbrainerd.com
More information about Minnesota Teen Challenge can be found at http://www.mntc.org