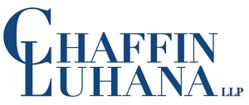 New York, NY (PRWEB) July 30, 2012
Chaffin Luhana LLP, a national plaintiffs-only law firm, advises kidney patients who undergo hemodialysis to ask their doctors which dialysis products will be used before their treatment. A recent FDA warning notes that GranuFlo and NaturaLyte, two dialysis products made by Fresenius Medical Care, may contribute to an overdose of bicarbonate. Excess bicarbonate can lead to cardiovascular side effects including cardiac arrest. Patients who suffered serious injuries may want to consult with a GranuFlo or NaturaLyte lawyer.
Fresenius Medical Care, a German corporation, operates thousands of kidney dialysis clinics in North America. They also produce products that reduce acid buildup in the blood during treatment. According to the FDA warning, the company circulated an internal memo in November 2011 stating that after dialysis treatment at least 941 people suffered severe NaturaLyte and GranuFlo side effects, including cardiac arrest. The FDA is investigating Fresenius Medical Care's failure to warn outside dialysis centers about this danger until March 2012. Between November and March, thousands of patients may have been put at risk. Those who were injured may be eligible to pursue a GranuFlo or NaturaLyte lawsuit.
Patients who suffer from reduced kidney function or who are waiting for transplants may undergo hemodialysis. Doctors use products like GranuFlo and NaturaLyte during the procedure to neutralize acids that build up in the blood. The acetate or citrate in these products can be converted in the body to bicarbonate, which is an alkaline substance. Recently, it has become clear that these two products, more than others, can raise bicarbonate levels too high. Elevated bicarbonate can cause a pH imbalance in the body called metabolic alkalosis. Metabolic alkalosis can lead to GranuFlo side effects like low blood pressure, arrhythmia, and heart attack.
On May 25, 2012, the FDA warned doctors of possible dosing errors during hemodialysis procedures. Since kidney patients are sometimes prescribed bicarbonate outside of the dialysis procedure, the agency wants doctors to be aware that some concentrates like GranuFlo and NaturaLyte can negatively affect a patient's bicarbonate level leading to metabolic alkalosis and possibly death.
On June 27, 2012, the FDA posted a notification of a Class I GranuFlo and NaturaLyte recall. The manufacturer initially implemented the recall in March, warning, "Inappropriate prescription of these products can lead to a high serum bicarbonate level in patients undergoing hemodialysis." The FDA went on to say that this may contribute to metabolic alkalosis, which is a significant risk factor associated with heart problems and cardiopulmonary arrest. Class I recalls are the most serious type and involve situations where there is reasonable concern that the product could cause serious adverse health consequences or death.
Chaffin Luhana LLP has a long and successful history of protecting the rights of patients affected by defective drugs and medical devices. Partners Eric Chaffin and Roopal Luhana have represented high-profile cases in federal and state courts across the country. Though unable to guarantee results, the firm has a distinguished track record of success and is highly committed to each case.
If you or a loved one has suffered an injury caused by GranuFlo side effects or NaturaLyte side effects, contact a NaturaLyte or GranuFlo lawyer at Chaffin Luhana LLP for a free and confidential case review at 1-888-480-1123, or visit their website at chaffinluhana.com. A GranuFlo or Naturalyte lawsuit may be able to help you recover damages and ease the financial challenges of medical treatment.
CONTACT
Eric T. Chaffin, Esq.
CHAFFIN LUHANA LLP
600 Third Ave.
12th Floor
New York, New York 10016
Toll Free Telephone: (888) 480-1123
Toll Free Fax: (888) 499-1123
Attorney Advertising. Prior results do not guarantee or predict a similar outcome with respect to any future matter.