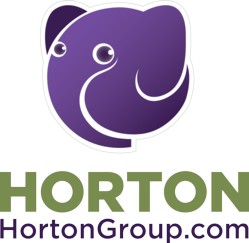 Nashville, Tenn. (PRWEB) July 29, 2012
The Horton Group blog is constantly being updated with the latest information, tips and trends on innovative traditional and nontraditional marketing tools and popular topics. Posts cover everything from best practices for social media marketing to how to attract more customers with a functional newsletter design. The most recent article posted to the blog offers tips on how small businesses can create content that will build a stronger, more engaged customer base.
Just like a good book, when a business or company offers up quality content it is going to entice people to read more, learn more and eventually buy more. The latest Horton Group blog post focuses on three essential elements to writing compelling content. These three elements cover demonstrating proven expertise, educating or informing the public and creating a sense of community surrounding a product or brand. If done well the article claims content of this kind can create better exposure for a business, reinforce brands and generate leads. Find the full article on the Horton Group blog.
The reasons a business or organization would want to invest extra resources into content are vast and diverse. An expanding need for even more original online content is evident especially when examining the continually evolving environment of search engine technology. Mediums such as social media and blogs represent perfect locations to improving upon a collection of value-added content. However, as the Nashville marketing experts have explained the key to making these tools work is producing content that is targeted and relevant while keeping those levels consistent.
Not every small business owner has the time or resources to write content of this caliber. Finding people who excel at writing for search engine optimization or any other online platforms however, is simple.
About Horton Group
Horton Group is a Nashville marketing agency specializing in web development and design. They also offer a range of content services such as copy editing & writing and content for search engine optimization. Since 1996 they have been using innovative web technologies to help businesses and organizations in Tennessee and across the country build more visible branding and generate higher amounts of revenue. Their experienced team of developers, designers and writers has worked with clients from a variety of backgrounds and industries. In addition to website