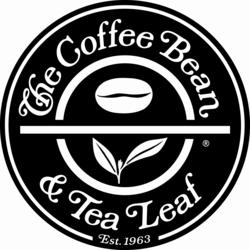 Las Vegas, Nevada (PRWEB) July 30, 2012
The Coffee Bean & Tea Leaf®, together with SB Specialties, Inc., is proud to announce the opening of its newest café in McCarran International Airport's newly opened Terminal 3. The new café, located in the food court on the domestic side of the 1.9 million-square-foot terminal, is the third The Coffee Bean & Tea Leaf® location to open at McCarran Airport.
The nearly 800-square-foot café features the full lineup of The Coffee Bean & Tea Leaf® favorites, including The Original Ice Blended® drink, hand-plucked whole leaf teas, premium coffees roasted in small batches, and fresh baked goods. Travelers can enjoy their favorite handcrafted beverages in the common seating area at the bustling food court, or savor them at one of the 14 new domestic or international gates that will be serving the 114,000 travelers who pass through the airport daily.
"The grand opening of our third The Coffee Bean & Tea Leaf® café at McCarran International Airport is a wonderful opportunity for us to share our premium coffee and tea with the millions of passengers who travel through the airport every year," says Bob Kaufman, Vice President of Business Development. "We're honored to be part of this historic expansion at McCarran Airport."
The Coffee Bean & Tea Leaf® will be opening additional airport locations at the Los Angeles International Airport and Atlanta Hartsfield-Jackson Airport, as well as additional units abroad, later this year. The location at McCarran Airport is operated by SB Specialties and is located in Terminal 3 (T3) at 5757 Wayne Newton Blvd., Las Vegas, NV 89119. Open daily from 5:30am to 9pm, it serves travelers flying Alaska, Frontier, Virgin America, JetBlue, and SunCountry, with service for United and Hawaiian Airlines beginning August 22nd.
ABOUT THE COFFEE BEAN & TEA LEAF®
Born and brewed in Southern California since 1963, The Coffee Bean & Tea Leaf® is the oldest and largest privately-held specialty coffee and tea retailer in the United States. Embodying a passion for connecting loyal customers to one another with carefully handcrafted products, the company is known for sourcing and providing the finest ingredients and flavors from around the world. For nearly 50 years, The Coffee Bean & Tea Leaf® has demonstrated a passion for product innovation epitomized by The Original Ice Blended® beverage. The company has grown to be an international icon and currently has more than 800 stores in 23 countries. In 2010, The Coffee Bean & Tea Leaf® launched the CBTL® Single Serve Beverage System that allows consumers to make their favorite espresso, brewed coffee, tea and specialty beverages at home, at the touch of a button. For more information, visit http://www.coffeebean.com, http://www.cbtl.com or http://www.facebook.com/thecoffeebean.