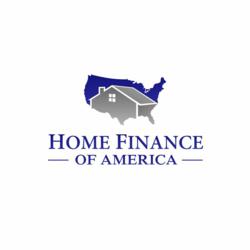 Philadelphia, PA (PRWEB) July 31, 2012
As one of the nation's leading national online mortgage lenders, Home Finance of America, Inc., headquartered in Plymouth Meeting, PA, is reporting a significant increase in the percentage of their borrowers opting to reduce the term of their home mortgages through refinancing. Home Finance of America is among the many top mortgage lenders and financial analysts that attribute this trend primarily to the current record low mortgage rates being offered to qualified homeowners throughout the United States. Historically, the majority of borrower's refinancing tend to focus reducing their interest rate to lower the monthly payment.
At the current low mortgage rates, it's important for every homeowner to carefully explore all of the options available through refinancing. In addition to lowering the interest rate and monthly principal and interest payment, more and more consumers are becoming savvier and are analyzing the costs and benefits associated with reducing their remaining loan term even though it will not necessarily result in the lowest monthly payment. In many cases, the borrower's analysis will conclude a reduction in the life of their mortgage today and it will include only a very small increase in their monthly mortgage payment or sometimes no increase in their mortgage payment increase at all. A lender like Home Finance of America will offer borrowers the option to reduce their mortgage term to a 25, 20, 15 or 10 year fixed rate mortgage depending on which term best suits their needs. Shorter mortgages terms are also not exclusive to refinancing; home buyers will be surprised to learn how low the payment on their new home mortgage will be for a 25, 20, 15 or 10 year fixed rate mortgage and not simply opt for a 30 year fixed rate.
Those who have remained hesitant to take advantage of current rates often cite what they perceive as the high costs involved with refinancing at a competitive rate. On the contrary, it's important to shop carefully for a mortgage lender such as Home Finance of America that can offer a competitive rate at a cost that makes a transaction worthwhile. Consumers must understand many mortgage lenders, including the nation's largest brand name banks, may offer a refinancing option that makes sense financially. Nevertheless, there are still better deals available that they may never consider. This mistake can cost tens of thousands of dollars in high closing costs and interest payments. In particular, Home Finance of America offers many of their best rates with little to no closing costs for the most qualified borrowers with good credit ratings and a significant amount of equity in their homes.
More information about Home Finance of America's loan programs and interest rates can be found on the company's website http://www.HFAmerica.com.
About Home Finance of America:
Home Finance of America is a direct lender and will lock-in low rates for borrowers at the time of the application. Home Finance of America has an A rating with the Better Business Bureau. As such, you can be assured their customer service is the best in the mortgage business.
Home Finance of America is headquartered just outside of Philadelphia, PA. The company has specialized in originating low rate residential loans to qualified borrowers since 1993. They are a national leader in online mortgage lending. Loan originators are available seven days a week by calling 1-800-358-5626. Borrowers can apply by phone or online at http://www.HFAmerica.com.