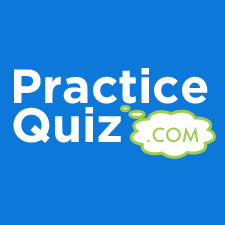 The best part is that this free exam is absolutely risk free!
Boston, MA (PRWEB) July 31, 2012
PracticeQuiz.com is accelerating its new releases ahead of the beginning of August, when the Boston-based free test preparation website hopes to offer at least 50 free exams to the public. The free FRM practice test released today specifically caters to those seeking certification in financial risk management.
"The FRM practice test is the fifth professional exam we added in the last two months," notes Ted Chan, founder of PracticeQuiz.com. "We are always pleased to grow our professional exam offerings, which contains some of our most popular exam titles."
The free FRM practice test on PracticeQuiz.com features 94 realistic practice questions, each supplemented with detailed answer explanations and rationale.
The financial risk management (FRM) exam is administered by the Global Association of Risk Professionals (GARP). The exam is divided into two parts: part I and part II. Both parts combined contain 180 multiple choice questions to be answered in 4 hours.
Exam topics include: quantitative analysis, foundations of risk management, valuation and risk models, market risk, credit risk, current issues in the financial market, and more.
The FRM practice test on PracticeQuiz.com is intended to give a comprehensive overview that spans all topics covered on the exam.
"We are confident that these questions will serve as an indispensable study guide for your financial risk management exam," says Samantha Tanzer, product development manager at PracticeQuiz.com. "The best part is that this free exam is absolutely risk free!"
About PracticeQuiz.com
PracticeQuiz.com is an online test preparation enterprise based in Boston. The website's social mission is to increase access to education by providing high-quality test preparation content for free. Follow PracticeQuiz.com on Twitter (@PracticeQuiz) for the latest news on exam updates and upcoming releases!