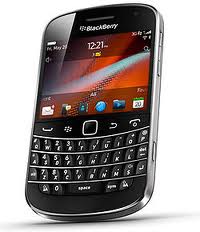 DreamsCloud subscription as well as DreamsCloud Apps on the iPhone and Blackberry is free and available to everyone.
Sterling, VA (PRWEB) July 29, 2012
Dreams Cloud, a subsidiary of DBI, has released its dream logging and dream sharing app for the Blackberry. The app, which is also known as DreamsCloud, is currently the only app that provides seamless integration between a browser, an iPhone, and a Blackberry.
Users can enter their dreams on their PC and receive reflections on their Blackberry or vice versa. Users can also use one device or the other exclusively. Blackberry App, similarly to DreamsCloud App on the iPhone, allows users to log dreams and get reflections as well as to reflect on others' dreams. Despite its simple interface, the Blackberry app offers the same comprehensive options that its browser counterpart provides.
Dreams Cloud website also provides a comprehensive dream resource center, which includes arts, books, people, poetry, videos, links to other websites serving the dream world, and educational blog series. Dreams Cloud App may be used independently or as part of Dreams Cloud's total solution.
"It is our mission to make capturing, sharing, and understanding dreams as convenient as possible for all users. Dreams Cloud users could log their dreams by email, via a browser, or even by regular mail, and through the iPhone or Blackberry apps." said Matt N Tabrizi, CEO and Co-Founder of Dreams Book. "We continue expanding our tool set and the range of languages we offer to allow a broader global audience to benefit from Dreams Cloud's services." added Mr. Tabrizi.
While Dreams Cloud is a member only service, Dreams Cloud membership as well as its Apps on iPhone and Blackberry is free and available to everyone. Dream Cloud App may be downloaded here.
About Dreams Cloud:
Dreams Cloud (http://www.dreamscloud.com), a subsidiary of Dreams Book Inc. (DBI), is a global resource which specializes in gathering, saving, and tabulating a statistical compilation of dreams. The website provides its members with tools to log their dreams, create various dream journals, save them privately or share them publicly or anonymously, and receive reflections on their dreams. The goal of Dreams Cloud is to better its members' lives and those of the public through its efforts.
About DBI:
Dreams Book Inc. (DBI), a Herndon, VA, based company, is the creator and manager of various internet-based projects. DBI employs fractional management and in-house expertise and development as well as a multi-national outsourced team to create value for its stakeholders through synergetic and strategic project management. DBI specializes in projects that provide social benefits and have mass appeal.
iPhone and Blackberry are registered trademarks of Apple and RIM respectively.