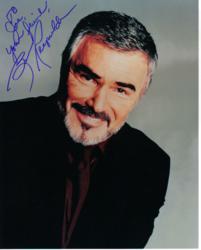 The family-owned licensed brokerage house has earned a stellar reputation during its three decades in business and has developed a loyal base of clients in the northern Palm Beach County area, recently named one of "America's Happiest Seaside Towns"
Jupiter, FL (PRWEB) July 29, 2012
If any name is more synonymous with Jupiter than Rob Thomson, managing partner of Waterfront Properties and Club Communities, it is Burt Reynolds, superstar of stage and screen.
Waterfront Properties hung its shingle in the town more than 30 years ago and specializes in homes for sale in Jupiter. Reynolds opened a dinner theater on Indiantown Road and A1A about the same time – in 1979 – and filled the bill with comedies, dramas and musicals.
The family-owned licensed brokerage house has earned a stellar reputation during its three decades in business and has developed a loyal base of clients in the northern Palm Beach County area, recently named one of "America's Happiest Seaside Towns." The Burt Reynolds Dinner Theater (now the Maltz Jupiter Theatre) welcomed international entertainers and celebrities to attend – and perform at – the theater and also opened a teaching facility called the Burt Reynolds Institute of Theatre Training (now the Burt Reynolds Institute for Film & Theatre.)
Agents at Waterfront Properties were thrilled to have such an iconically named entertainment asset in the community and used it as a selling point. Homeowners no longer had to drive to Broward County for a dose of culture. Then, in 2003, another reason to move to Jupiter occurred when the Burt Reynolds Museum nonprofit organization cut the ribbon on the Burt Reynolds & Friends Museum.
After nearly 10 years as a jewel in Jupiter's crown, the museum announced plans to move to a new location less than one mile away from its current one in Burt Reynolds Park.
"Classes will go on," said Todd Vittum, a teacher at the institute. "To me, it couldn't have happened at a better time, with the institute growing as it has -- we have classes there every night of the week. We're definitely in need of a more versatile space."
The reason for the move is the planned Harbourside development at the corner of Indiantown Road and U.S. Highway 1, a project that will bring boutique shops, casual restaurants, hotel accommodations, marina slips and an outdoor amphitheater to a piece of land fronting the Intracoastal Waterway. The building housing the museum is scheduled for demolition as part of that project.
The Palm Beach County Commission voted unanimously to lease one acre of land in Burt Reynolds Park to the museum. A building fund is under way to raise the necessary capital. Plans include space for classrooms, an editing suite and a black-box theater.
Reynolds always has adhered to the philosophy of giving back to his community and intends for the new museum, which will house an impressive collection of memorabilia, awards, costumes and props from his legendary acting career, to be a home away from home for Jupiter residents and a destination for Palm Beach County visitors. It will be yet another reason to invest in one of the many Jupiter homes for sale.