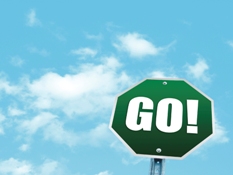 We understand that this comes as a surprise to some people, but we're making it happen.
San Diego, CA (PRWEB) July 31, 2012
With more and more people buying cars online, they are increasingly looking for ways to get their new ride from Point A to home. With environmental concerns increasing too, consumers want to leave as small a footprint as possible when it comes shipping their vehicles.
Autoline Transport, one of the nations largest and most trusted car shipping companies, is moving as fast in that direction as they get vehicles from one place to another.
"I made the decision a while back to be as green as possible, and change to a more ecologically friendly way of managing our company," said Nathan Hunt, Autoline's president. "If it costs us a little bit more, then fine, we have a little smaller profit. I believe in doing what I can and even small things, when combined with many other small things, amount to great things."
Autoline's offices are now completely paperless, except for some incoming items. Those are recycled as soon as possible and the vendors are also encouraged to go paperless. Agreements with auto carriers and customer contracts requiring e-signatures are sent electronically. Additionally, all required mailings and account statements have been setup for e-delivery.
"We understand that this comes as a surprise to some people, but we're making it happen," Mr. Hunt said. "We make sure our customers know we do it to be as environmentally friendly as we can."
Mr. Hunt said he has extended the green effort beyond the every day consumables too. Autoline uses recycled and locally harvested work station materials and energy saving computers. Each break area is equipped with Energy Star appliances. Green concepts and technology, including high energy efficiency lighting, heating, and cooling systems, as well as sustainable materials power the work environment.
"We are actively encouraging other auto shipping companies to follow our lead. We are proving you can reduce your footprint on the globe and still provide superior customer service, excellent employee benefits and make a profit at the same time," Mr. Hunt said.
About Autoline Transport
Autoline Transport offers car shipping services across the United States. Since 2005 Autoline has gained respect as a leader in 'Door-to-Door" auto transport service and consistently gets ranked as one of the Nation's Top 10 auto transport companies. Autoline's mission to provide shippers with quality auto transport services has resulted in over 99% repeat client business. Also, the customers can calculate their car shipping rate online easily. The company services are fully bonded, licensed and insured.
Nathan Hunt
sales(at)autolinetransport(dot)com
http://www.autolinetransport.com
(800)991-2187