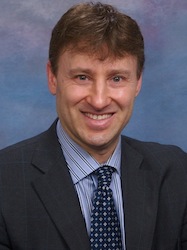 We wanted to provide to our clientele a website that matched our passion for our clients and criminal law.
East Lansing, Michigan (PRWEB) July 31, 2012
The launch of a new website template, offering visitors increased readability and the ease of access they need for their Michigan criminal defense case, is just the first step in A. Scott Grabel & Associates' plans to overhaul all of their websites for their client's ease of use. Along with their main site, Mr. Grabel has found that his clients find the firm's specific websites on sex crimes and driver's license restoration particularly helpful. In the near future these sites will also be converted to the new template. "I wanted to make sure that our website conveys the passion that we have for our clients and our ability to think outside the box when it comes to criminal defense," said Mr. Grabel, "Our firm has evolved over the years, and I felt it was time to update our websites."
Prior to now, the most recent changes to the main website were made in 2009. The new template changed the body text from white on black to black on gray, allowing visitors to the site to be able to read the content more easily and for a longer period of time. Large buttons with coordinating pictures are now listed on the left-hand side of the screen. This allows for easy navigation from the homepage to the specific topic that the reader is interested in. The website's content is being revised and added to so visitors can get thorough information on their legal issues. As always, A. Scott Grabel & Associates still offers free telephone consultations 24/7, should visitors have specific questions about their legal case or information they read on the website.
A. Scott Grabel & Associates is a criminal defense law firm practicing throughout the state of Michigan. With over 100 years of combined experience, their attorneys have successfully defended clients charged with sex crimes, DUI/DWI, domestic violence, drug crimes, white-collar crimes, theft/burglary, murder, homicide, and juvenile crimes. The firm also handles driver's license restorations and the appeal of all criminal convictions.
For more information on Scott Grabel and A. Scott Grabel & Associates, visit their website or call 1-800-342-7896.