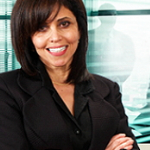 A formal program like ours will reduce a candidate's job search time by 50 percent or more, based on recent studies.
WIlliamsville, NY (PRWEB) July 31, 2012
Get The Right Career CEO, Jack Barrett, announced that the firm is meeting the needs of college graduates that are unemployed and underemployed with a special limited time trial offer. The firm is offering grads age 21-26 with a one week resume writing and job search program at the introductory price of just $9.98.
"As an added bonus, we will also open it to anyone based on the high current rate of high unemployment and underemployment," said Barrett. "A formal program like ours will reduce a candidate's job search time by 50 percent or more, based on recent studies."
The requirements for a superior resume have changed with an evolving economy. Those availing themselves of Barrett's offer will have access to the firm's complete online training program including video presentations, worksheets and other collateral materials. Interested parties can also sign up for the company's free materials including the first step video, along with its exclusive seven-day video series, job search MindMap, lost salary calculator and access to the free content area.
After an extensive education and receiving degrees from some of the most respected bastions of higher learning, a large portion of today's graduates remain unemployed or find themselves woefully underemployed. They're accepting jobs for which they're overqualified or maintaining part-time employment. For many, a change of venue may be required to go where the jobs are, a relocation effort they can't afford.
Being underemployed or unemployed quickly takes a financial, mental and emotional toll. Despite degrees and sterling qualifications, underemployed grads are embarrassed about their employment status and their sense of worth suffers. The unemployed face even greater challenges. Through no fault of their own, the longer they're unemployed, the less likely they are to be hired.
The current economy threatens the careers of recent grads and jeopardizes economic recovery. Graduates worldwide are experiencing the frustration of a depressed job market. According to the U.S. Labor Department, 8.2 million Americans were underemployed in June 2012 and a Rutgers University study showed that only half of those who graduated since 2006 are employed full-time.
In the new economy, businesses are seeking candidates with skills, talents and abilities that will make an immediate impact on the company's profit margin. Many grads have those skills, but no way to demonstrate their talent with an old-fashioned resume. Instead of facing stalled careers, shattered dreams and a dearth of opportunities, grads utilizing the expertise of GetTheRightCareer.com receive practical information, training and resources that can help them attain full-time employment.
The special offer at GetTheRIghtCareer.com provides grads with the knowledge they need to create resumes that highlight their special abilities to potential employers. The program offers participants job search capabilities and tools to help them excel. The firm shows grads how to write a winning resume that features their special skills in a manner most attractive to employers, while reducing job search time by 50 percent or more.
Barrett can be reached by phone at 716-913-4445. For more information, visit the website at http://www.GetTherRightCareer.com.