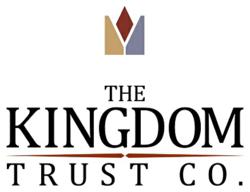 Murray, KY (PRWEB) July 29, 2012
Real estate investment experts Matt Jennings and Tim Kuhman will share their insights into the vast and varied world of investing in real estate with an individual retirement account in an upcoming webinar, according to The Kingdom Trust Company.
Jennings is the co-founder of alternative asset investment custodian Kingdom Trust, while Kuhman serves as the company's general counsel. The webinar, entitled "Pay dirt: Investing in Real Estate with an IRA" will air on Tuesday, Aug. 21 at 2 p.m. Central Time.
Jennings and Kuhman, who have over 40 combined years experience in real estate investing and alternative asset custody, will offer insights on the many facets of real estate investing. Among the topics covered will be individual investing, the realtor's perspective, and raising capital for real estate projects.
For more information on the webinar or to register, please visit http://www.kingdomtrustco.com/2012/07/kingdom-trust-hosting-real-estate-investing-webinar/ for details. The Kingdom Trust Company is a South Dakota non-depository trust company with offices in Sioux Falls, S.D., Chicago, Ill., and Murray, Ky. More information can be found at http://www.kingdomtrustco.com.