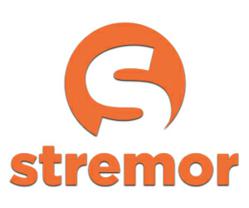 We're re-imagining online content storage, discovery, consumption, and participation for mobile users.
Scottsdale, AZ (PRWEB) July 30, 2012
While Scottsdale, Arizona might seem like an unlikely place for an Internet technology startup with new ideas and ambitious plans, Stremor Corp has been able to raise $2 million in initial seed funding and bring impressive talent to Scottsdale. Formed in November of 2011, Stremor Corp is focused on new methodologies for online content, especially when delivered to mobile devices and tablets. Following the philosophy of "lean startups," Stremor Corp has had great success in locating the right talent to launch great products.
"No one believes we're in Scottsdale," says CEO, Bill Irvine, "Everyone I talk to seems to think these kinds of ideas and companies can only start in Silicon Valley or New York City. But going from raw idea to seven-figure seed funding and fully staffed with impressive talent in just seven months, that's a compelling startup story in any city." Indeed, following a more traditional path of patents first, funding second, and then adhering to "lean" philosophies is a unique contemporary case study in launching a startup.
Brandon Wirtz, CTO and Silicon Valley veteran says it best, "Stremor's approach definitely worked for attracting me to Phoenix. By having a clear goal and the start to a strong patent portfolio, I got the sense that this was a company in it for the long haul. Knowing that the operating costs in the Phoenix area would be lower gave me the confidence that Stremor's burn rate would mean they would be around for the long haul as well." Continues Brandon, "While it was hard to give up on the talent pool and support network that comes from being in Silicon Valley, the talent and passion found in the local tech community has enabled us to build an amazing team."
Stremor Corp was formed around the idea that the structure of Internet content isn't prepared for transition to mobile dominance. Their patents are concentrated on re-imagining content storage, discovery, consumption, and participation for mobile users. Driven by a sophisticated natural language engine that understands content meaning and structure, the modularized technology is better positioned to meet the needs of content consumers on mobile devices. "And we're using web technologies for the front-end," says Irvine, "That's so vital for users. It means that our product runs the same and looks the same on any device and on any platform."
"That's what got me excited," says Greg Rewis, VP of Front End Engineering and veteran of Adobe, Inc., "Here's this audacious little tech startup with a bold plan to use web app technologies for a huge project. I've been championing this approach for years. When Bill said, here's your chance to prove it, that's all I needed to hear." 
In addition to Wirtz and Rewis, Stremor Corp has hired three additional software engineers, two user experience developers, a video expert and a copywriter. Creating a total of nine new jobs in Scottsdale. The rapid expansion and exceptional talent has accelerated the pace of development, allowing the first product launch, a demonstration of their unique natural language engine, to be scheduled for late-August, 2012.
Stremor Corp is an online technology startup focused on a total mobile-first strategy that extends to every aspect of product development, from back-end technology to front-end user experiences.  
Bill Irvine, CEO
Stremor Corp
480-398-8351
http://www.stremor.com