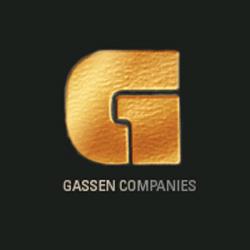 We do the invisible tasks as well as the immense undertakings that make your life more efficient, more effective and simply easier.
Eden Prairie, Minnesota (PRWEB) July 31, 2012
Gassen Companies launched a new website, located at http://www.gassen.com. The new website creates a better experience for the homeowners who use it routinely, as well as more accurately depicting Gassen's forward-thinking and unique approach to property management.
The new website includes many updated features. A video featuring Gassen team members now greets visitors. Service pages, including Property Management, Maintenance & Construction, and Accounting include updated information about the company's service offerings. The layout of the new Rental Services page is easier to read, and Gassen's open rental properties are displayed in a new, cleaner way.
The new http://www.gassen.com also includes a blog, and a sidebar on the homepage featuring Gassen news. Looking for a career in property management? You can use Gassen's Careers page to find open positions.
Homeowners who use Gassen Companies' property management services can visit the website to download important documents, view the current newsletter, read about laws and rules, and more within the Homeowner Login area. There's also a list of frequently asked questions for homeowners and other visitors alike.
Gassen Companies is a top-notch property management company serving Minnesota and Western Wisconsin. Gassen also offers services such as household maintenance and construction, accounting, and rental property management. Having been in the property management business for over 40 years, Gassen is uniquely qualified to serve their homeowner association clients. According to Gassen, "We do the invisible tasks as well as the immense undertakings that make your life more efficient, more effective and simply easier."