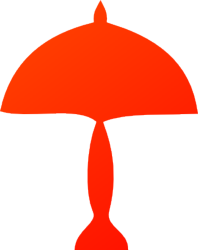 (PRWEB) July 29, 2012
Shopping for a unique and memorable Friendship Day gift even for those who seem to already have everything was just made a lot simpler by one of the web's hottest home lighting design stores.
No one should be at a loss for an array of great gift ideas this year as Friendship Day rolls around on August 5th, 2012. Now in addition to an already spectacular line up of wall sconces, floor lamps, table lamps and ceiling fixtures visitors will find over 600 new products including new Tiffany lamp designs and a whole new selection of bedroom table lamps.
Whether friends, family members or neighbors just moved, are planning a move or redecorating project or could just use a fashionable new lighting fixture these designs will not only bring a ton of class but will keep givers close to their hearts every time they are used.
Suitable Lamps enhanced website features now enable online shoppers to shop stunning lamps by room from trendy office lighting to unique game room lights, elegant living room and dining room fixtures and decorative wall sconces for hallways and bathrooms.
Spokesman for the company, Tom Guillen says "our new range of designer lamps allow our customers to give an amazing gift that friends will really use, love and which will make sure the givers and their friendship is always remembered".
Suitable Lamps has also served up its own Friendship Day present this year with a sizzling 10-40% off summer sale so that customers can give a truly high quality gift without breaking the bank or of course even treat themselves to the perfect piece for completing their own homes.
Even better the recently launched rewards program means that simply by sharing and spreading the word among their friends members can enjoy even larger discounts as well as seeing up to 20% of their purchases go to one of their favorite charities for bringing a little extra friendship to those who need it the most.
Those who haven't had the pleasure of visiting the site yet will find more information, a design blog for advice on selecting the right lighting and many inspiring lighting designs at http://www.suitablelamps.com.