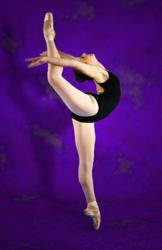 I train my girls to appreciate the value in selflessly donating their time and talents to needy causes.
Newtown, PA (PRWEB) July 31, 2012
Led by Ms. Debra Sparks, the dancers prepare, rehearse, and perform locally to raise money for global causes.
The most recent fund raiser, Dance for a Cure, is in its second year and takes an alternative approach to raising money. Instead of the DSDW dancers performing for an audience, they became the audience and danced with each other in an exciting party atmosphere. Topped off with a professional disc jockey, food, and games, the 2012 Dance for a Cure attracted 75 guests and many local sponsors to raise thousands for the American Cancer Society—in honor of Ms. Deb's mother, the late Phyllis Sparks.
In this decades-old tradition, which started the year the studio opened in 1982, Ms. Deb routinely organizes dance-related fund-raising events. Dazzling costumes highlight the various performances, ranging from ballet and tap to lyrical and jazz. Ms. Deb firmly believes and encourages her dancers to use their talents in ways that give back to the community and society as a whole.
While Dance for a Cure is in its second year, DSDW dancers are no strangers to charity events. Past contributions have included Hope for Haiti, Walk for Hunger, and Canned Good Food Drive.
In addition to dance events, Debra Sparks Dance Works offers year-round dance classes, focusing on classical ballet as the primary foundation of training. Classes offered for students aged 3 to adult include:
Acro
Ballet—Classical
Ballet—Contemporary
Ballet—Pointe
Glee Club
Hip Hop
Jazz
Jazz—Competitive
Jazz—Funk
Jump & Turn
Lyrical
Modern
Musical Theatre
Pilates
Tap
Zumba
For more information about Debra Sparks, the DSDW studio, holding or donating to a fund raising event, Newtown, Bucks County dance classes, or for answers to general questions, please call the studio at (215) 579-5678.
Or visit the company's website at: http://www.debrasparksdanceworks.com
For more information about press release writing, please visit WebSiteText.com. This material is not copyrighted.