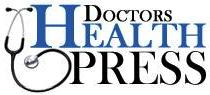 Western pharmaceutical medicine is a good example of something that is not based on an adaptogenic model. Ginseng is an adaptogen, and this special ability is likely due to some unique ingredients called "ginsenosides."
Boston, MA (PRWEB) July 31, 2012
The Doctors Health Press, a publisher of various natural health newsletters, books, and reports, including the popular online Doctors Health Press e-Bulletin, reports on a new study examining the potential activation and synergism between three common ginsenosides present in ginseng.
As reported in Doctors Health Press e-Bulletin (http://www.doctorshealthpress.com/cancer-articles/the-secret-ingredients-that-fight-cancer), ginseng has a very long history as a potent herbal medicine. Perhaps some of its acclaimed ability to boost energy, act as an aphrodisiac, and fend off disease is due to the fact that it's an adaptogenic herb.
As the article outlines, an adaptogen is a special regulator that increases the ability of an organism to adapt to environmental factors—or, in other words, avoid damage from these factors. This ranges from physiological factors, such as aging or injury, to psychological factors, such as anxiety.
An adaptogen's job is to have a normalizing effect. It has to counteract of prevent anything that tries to disturb the normal, healthy state. And it has to do this without causing any major side effects. Western pharmaceutical medicine is a good example of something that is not based on an adaptogenic model. Ginseng is an adaptogen, and this special ability is likely due to some unique ingredients called "ginsenosides."
The Doctors Health Press e-Bulletin article, "The Secret Ingredients That Fight Cancer," reports that in a recent study, researchers examined the potential activation and synergism between three common ginsenosides present in ginseng: ginsenoside Rb1 (Rb1); ginsenoside Rg1 (Rg1); and gensenoside 20(S)—protopanaxytriol (20S). The researchers found that Rb1 and Rg1 are relatively non-toxic to cells, while 20S significantly inhibited cell proliferation. Rb1, Rg1, or 20S also induced what the researchers called "total antioxidant activity." The combination of 20S with either Rb1 or Rg1 induced total antioxidant activity synergistically—meaning they worked together to produce additional beneficial effects. This, the researchers say, is likely the reason for ginseng's beneficial health effects, such as cancer chemoprevention.
The article also reports the research team found that brachial artery flow improvements at 120 minutes were significantly greater in the whey extract group, compared to the placebo group. Plasma amino acids increased at 30 minutes following whey ingestion, and serum insulin increased at 15, 30, and 60 minutes. In summary, the whey protein improved endothelium dilation in the participants.
(SOURCE: Saw, C.L., et al., "Pharmacodynamics of Ginsenosides: Antioxidant Activities, Activation of Nrf2 and Potential Synergistic Effects of Combinations," Chem. Res. Toxicol., July 10, 2012.)
Doctors Health Press e-Bulletin is a daily e-letter providing natural health news with a focus on natural healing through foods, herbs and other breakthrough health alternative treatments. For more information on Doctors Health Press, visit http://www.doctorshealthpress.com.
The Doctors Health Press believes in the healing properties of various superfoods, like pistachios, as well as the benefits of taking vitamins and supplements, Chinese herbal remedies and homeopathy. To see a video outlining the Doctors Health Press' views on homeopathic healing, visit http://www.doctorshealthpress.com/homeopathy.