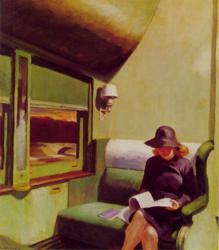 We use the best materials, maintain the highest level of quality control and provide the finest customer service possible.
(PRWEB) July 29, 2012
In the first half of 2012, Wholesaleoilpaintingmall.com has developed one of the leading online oil paintings suppliers committed to becoming the best reliable marketplace on the net by offering superior customer services, worldwide shipping and variety oil paintings. Wholesaleoilpaintingmall.com offers both retail and wholesale service for individuals and businesses of all size. With oil paintings at a low price,100% hand painted high-quality and excellent service, they have get customers' loyalty and build long-standing business relationship. To expand the wholesale business market share, Wholesaleoilpainting.com provide a new service – drop-shipping service for wholesalers on the net.
The hottest paints in the first half of 2012 are Abstract Paintings, People Paintings, Famous Oil Paintings Reproductions, Landscape Paintings, Animal Paintings, Venice Painting, Boats Paintings, Sunflower Paintings and so on. You can take advantage of the lowest price and Worldwide Shipping on all items. Wholesaleoilpaintingmall.com offers a quick-and-easy online purchasing process and there is a dedicated customer service team that can guide you and make your experience at Wholesaleoilpaintingmall.com most pleasant.
For the coming in the next half year, the CEO of Wholesaleoilpaintingmall.com Mr.King said, "The busy season of Christmas and New Year will come in months, more and more and more people are interested to buy oil paintings as a gift. We have hired more and more talented artists, use the best materials, maintain the highest level of quality control and provide the best customer service possible. We believe we can advance our business to a stage. "
For more news from Wholesaleoilpaintingmall.com, please visit: http://www.wholesaleoilpaintingmall.com/