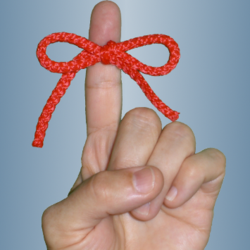 Cincinnati, Ohio (PRWEB) July 30, 2012
Finally, A Break for Family CareGivers
Over 65 million Americans serve as unpaid family caregivers each year. On average, they spend over 20 hours per week providing care. CaringTies will soon roll out a free web app to help them. CaringTies makes family caregiving easier by keeping health information organized and accessible and creates a care network that ties the whole family together. CaringTies can be accessed via smart phone, tablet or PC. See an online demo and get more information at http://www.caringties.com
Here's What Users Are Saying
Caring for MOM, by Jerry F
I'm from a family of eight kids. Mom was afflicted with Alzheimer's disease, and Dad had the burden as primary care-giver for Mom. Meanwhile, Dad had health issues of his own, normal to an aging parent, but compounded by the pressures of being the primary care giver and watching his lifelong partner fade away to Alzheimer's. With 10 family members, plus numerous aides, nurses, doctors, distant family, and neighbors, it became evident fast that some sort of communication and tracking tool was needed. The systems in place were primarily Email and written notes.
Here were some of the challenges that we struggled with:

Keeping track of medications. What was prescribed over time? Many medicine bottles with many different names, being prescribed (and "un-prescribed") by different doctors at different times. Sometimes one sibling would take the patient to the doctor and get a prescription. Another would get it filled (and a generic would be substituted), and there'd be a disconnection between what was prescribed and what was on hand.
Keeping track of medicine compliance. With multiple people coming and going, how could we make sure that Mom and Dad were taking their medicines? Medicines were to be taken 4 times per day per parent. Who was filling the pill box? Was an empty pill box a sign that medicine was taken, or that it was never filled in the first place? Who was coordinating getting a refill?
Communicating Care Protocols. When Mom broke her shoulder, she required in home Physical Therapy, but she could not speak at this point, due to Alzheimer's. Insurance paid for a Physical Therapist to come in and "train the family" (i.e. one adult child, one training session) on the physical therapy and then leave. Each of Mom's children had to help her through the physical therapy (two or three times per day, for several months), yet seven of the eight children were not even trained on the procedure. This seemed like a perfect application for a communication video.
Keeping track of history, all in one place. At every doctor appointment (and sometimes multiple times) we would be asked for a list of medications. And naturally the doctor would want to know a complete status since the last appointment. With multiple care-givers, this information was difficult to convey to the right person (i.e whoever drove the parent to the doctor that day). Information, contributed by all members of the care team, needed to be readily accessible to the person who was responsible at that moment.
Coordinating appointments and care. Who is driving to the appointment? Who is driving Dad to Church on Sunday? Who is responsible for Mom's Physical Therapy in the morning and who in the afternoon? There was a constant scheduling challenge.
Communicating Status. Each member of the Care Team (the family) wanted to be kept up-to-date on the latest status. But email gets fractured into multiple threads so easily with a large group (i.e. two different people reply to the same message, and suddenly there are two separate threads), and gets intermixed with business email and other off-topic email. Finding information later and keeping track of status on a daily basis became very difficult with email, and near-impossible with written logs.
All of these issues cried for a simple technology solution. And it seemed that everyone that we talked to who had struggled caring for an aging parent or a chronic patient agreed that communication and tracking was an issue. It's a challenge that many are faced with, and with the aging population, it will be a growing issue.
Care for Mom was one of the inspirations for the product CaringTies. I knew that there had to be a simple solution that could help families care for loved ones. CaringTies, a mobile web app, helps our family communicate and track adherence to a care plan.
Busy Mother of Three, by Stephanie N.
I have 3 kids, 2 girls (8 and 2 years old) and 1 son (4 years old) with special needs. CaringTies helps me put all my activities in one place, from doctor and therapy appointments to taking vitamins and everything in-between for all of us. When I get a text message/email about an appointment for my son I can review the day for my other children, myself, and my father.
Of course there are days that don't go as planned for me, as there are for everyone. With CaringTies I can update my status to reflect this and journal about things that are missed and why. For example my daughter missed her nap on Tuesday because we were gone from the house during nap time. I updated my status and journaled about this, and a few days later I wondered why she is so tired. With a simple review I was reminded of the busy day and missed nap.
I can also keep track of my children's health history all in one place. So when I am filling out forms for camp, school, or even that unplanned trip to the ER I have this information available to me in one place.
Not only do I keep track of my children information and daily activities with CaringTies but I also help "Coach" my father's exercise plan. In his CaringTies Schedule, he updates his daily exercise routine and measurements. CaringTies allows me to check on his progress as well as send him messages of encouragement.
More at http://caringties.com/blog/