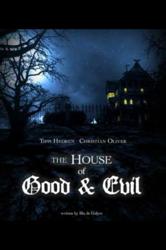 If I can use one word to describe this script, it would be Chilling.
(PRWEB) July 30, 2012
Ever hear of Floyd Virginia? Don't feel bad, not too many have, including Ms. Tippi Hedren, who will be starring in the long anticipated feature thriller, House Of Good And Evil slated to be shot in Floyd Virginia this September.
"As a Westerner it wasn't easy explaining to her manager where this Floyd place was and I started frantically trying to remember how my wife, a Floyd native properly pronounced Appalachian. It sounded like I was having a stroke, so I panicked and blurted out, it's not too far from Virginia Tech. "-Blu de Golyer
The film is a joint production from HorrorShow, Chabo Films and Shooting Creek Films. First time director and veteran cinematographer David Mun will be directing Blu de Golyer's darkly suspenseful and psychologically twisted screenplay.
"I have read a lot of scripts and this one is like that movie you can watch repeatedly. I can read it over and over and still be entertained. If I can use one word to descibe this script, it would be Chilling.""-David Mun
Floyd native and commercial pilot Sue Whalen de Golyer is the executive producer. She not only put up the money for this project, but also put the call out to rally the troops. Recruiting her parents longtime pillars of the Floyd community, the dozens of phone calls spread through the phone lines of Floyd County and beyond. Neighbors, friends, family, store owners, Chamber of Commerce and local politicians, just to name a few offered lodging for the cast and crew, locations, props, manpower and the use of the town's main street as a shooting location.
"There is no way we could pull off our desired level of production value on this budget shooting this film in LA," de Golyer said. We have a great script, talented cast, seasoned crew and it inspires me to see an entire community believing in a film. Besides a profit, isn't that what films should accomplish?"-Blu de Golyer
Aside from screen Gem Tippi Hedren, the film also stars veteran character actor Terrence Evans (Texas Chainsaw Massacre), Christian Oliver (The Good German) and festival darling Rachel Marie Lewis from the critically acclaimed Transcontinental Coffee.
Principle photography will start Sept 5th 2012
For media inquiries please contact:
shootingcreek(at)rocketmail(dot)com
424-272-0439
415-314-3135