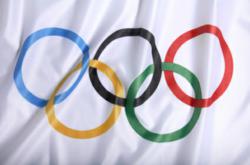 We may no longer have our empire, but we have a legacy and a heritage to be proud of...
Basingstoke, UK (PRWEB UK) 29 July 2012
As the London 2012 Olympics gets under way, Britain can reflect on a truly breathtaking evening of performing arts, musical talent and creative skills that have made the Opening Ceremony one of the most exciting and successful ever seen. Marketing Quotes asks the question 'Have Britain done enough or too much?' and reflect on the time, resource and money invested into the Opening Ceremony of London 2012.
Anne Richards (who works for Marketing Quotes) commented 'I really enjoyed the ceremony, I felt the music and atmosphere created really showcased Britain as a nation to be recognised. We may no longer have our empire, but we have a legacy and a heritage to be proud of. I did feel the ceremony was too long though, I felt sorry for the athletes who must have got to bed very late; and the Queen looked to be tired, it must have been that helicopter ride with James Bond. I think we did a good job of marketing ourselves to the world, and the ceremony was a great advert for our nation.'
Generally the opening ceremony is about sales and marketing, for the host nation to put on a breathtaking show to the world. The London 2012 was certainly unique and Britain have put on a varied performance that be hard to beat by future host countries.
Marcel Blackburn (who also works with the marketing agencies at Marketing Quotes) added 'I personally felt we should not have gone to such extremes, we are in a recession and it just shows lack of responsibility to be spending so much borrowed money. It is like someone who is unemployed using a credit card to throw a party for friends, in the hope that they will offer a job or support in some way. Indeed the night was filled with the wow factor, but spending money we have not got is not responsible.'
About Marketing Quotes - Marketing Quotes is a free service to UK businesses to help UK companies to get free advice and quotes from local PR agencies, telemarketing companies and marketing specialists that know their industry.