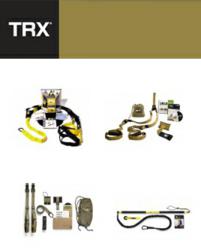 I am really excited about this new site. As a middle-aged woman, I mostly do my shopping online due to job constraints
Corona, CA (PRWEB) July 28, 2012
BodyTrainerStore is a member of a huge network of TRX retailers. They have catered to numerous audiences over the past decade. Customers flock to their store because of their competitive prices and their wide assortment of fitness equipment. Now, in support of the 2012 Olympics and their goal of promoting worldwide fitness, Body Trainer Store has opened up bodytrainerstore.com. This move allows them to cater to a wider audience thanks to the wide reach of the World Wide Web.
"I am really excited about this new site. As a middle-aged woman, I mostly do my shopping online due to job constraints. It really pays to have products delivered straight to my doorstep allowing me to spend more time with my kids in between my two jobs" said Marge Baker, a recurring customer.
The website seems appealing and is definitely a big move for the company. With it in place, customers can now choose to shop online instead of visiting the actual store. Online shopping also allows customers to choose from a variety of payment methods that are otherwise unavailable.
"It is really easy to navigate the site. It is rather simple but completely user-friendly. I am not really a techie so I wouldn't know where to go on other sites. On this site, however, I had no problems moving to and fro" stated Linda McKeown, one of the first customers of the site.
The move is also very timely for the recent opening of the London 2012 Olympic Games. Seeing athletes from every nation compete and show of their muscular and mental prowess is definitely a driving factor for fitness. People will want to emulate these individuals and train their own bodies.
People interested in learning more about the TRX workouts line of products and how they could get their hands on one should visit http://www.bodytrainerstore.com. They also have a contact form on their page should