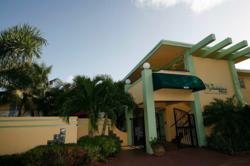 From the Medical Director, Clinical Director, and Director of Professional Programs to our Counselors, Therapists, Nurses - and everyone in between - we have the best of the best.
Deerfield Beach, FL (PRWEB) July 29, 2012
It's a comforting to know that when a person is going into a treatment center or they are sending a loved one into Florida addiction treatment, that the staff members at the drug rehab are fully qualified to help treat the addiction they or their loved one is dealing with. It's not only comforting, it's important to really understand that the staff members who will be treating them for addiction can lead them to great success in recovery. This is why The Florida House Experience is proudly celebrating having over 500 years of combined experience of addiction treatment experience amongst its staff members.
Florida addiction treatment is highly sought after due to the extensive recovery community in certain areas of the state and its addiction treatment facilities with very high success rates. There are twelve step meetings every day of the week and in a wide variety of locations so that no matter where a person is located in Florida, they have the ability to be strong in their recovery with people around them who care and understand what they are going through. Additionally, there are many choices for sober living arrangements after a Florida drug rehab program which makes the transition very easy for those coming out of Florida addiction treatment. This is simply a bonus to those headed to drug rehab in Florida at The Florida House Experience.
Peter Marinelli says of the achievement the staff boasts, "We are really fortunate to have the staff members that we do. They are beyond capable, beyond experienced, and highly qualified to treat all types of addictions. From the Medical Director, Clinical Director, and Director of Professional Programs to our Counselors, Therapists, Nurses - and everyone in between - we have the best of the best. Those seeking Florida addiction treatment will not be under served here at Florida House Experience."
The Florida House Experience is a rehab for drug and alcohol addiction in Deerfield Beach, Florida. Florida House offers a variety of addiction treatment services for those who are seeking help and recovery including rehab for men, rehab for women, drug treatment for professionals, and many more. The treatment center is situated on a lush, tropical paradise of about three acres which is very close to sandy, local beaches. For further information about the The Florida House Experience and their drug and alcohol addiction treatment programs, call 866-421-6242 or visit http://www.FloridaHouseExperience.com