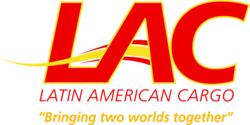 Chile's enormous coastline makes it the ideal country for trade, with many port cities and a strong economy.
Staten Island, New York (PRWEB) July 30, 2012
Latin American Cargo has added a new profile page onto their website. For those looking for Chile shipping, this page provides additional information concerning doing business in the country. As a freighting company, LAC has been in business for over a decade in the Latin Americas.
Latin American Cargo has been building up the resources available to their clients, attempting to give them more tools to best understand Latin America. To improve clients understanding of Chile shipping and other aspects of freighting, LAC has a video series on their website as well.
Freighting company Latin American Cargo is attempting to create a useful webpage for each of the major trading countries in Latin America. So far Mexico, Brazil, and Peru have places on their website along with Chile. These pages are meant to add some relevant information to clients and potential clients on what benefits and strengths these countries have for businesses shipping to and from them.
For Chile shipping has been a major part of its economy, having an impressively large coastline and being rich with resources. Imports and exports are key for Chilean economies, totaling over $ 150 billion U.S. dollars in 2011. Copper has been a key resource in Chile, providing approximately one third of government revenue.
A strong central bank and good fiscal policies has also helped Chile succeed over the years. With increased credit ratings, more opportunities for investment and growth are probable for this Latin American country. Chile shipping will be busier than ever if growth in investments continues.
As a freighting company, LAC has built a reputation for innovation, creating a business development department to help their clients get started in new markets. It is also possible to request a quote for these and other services on their website.
Expect more updates of the LAC website to come, as their team continues to attempt to supply clients with more information and tools for their success.
About LAC
Latin American Cargo (LAC) is a shipping and freighting company specializing in shipments going to and from different areas in Latin America. They are experienced with air, sea and ground transport. Their Mexfreight division, short for Mexico Freight, handles almost exclusively the transport to and from Mexico and acts primarily as a road transportation service. LAC has recently launched an informative