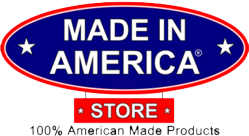 Elma, New York (PRWEB) July 29, 2012
The Made In America Store has brought items from all over the nation with one thing in common, being manufactured with US made components. Each product at the Made In America Store is 100% made in America, but one product in particular has been getting more attention than expected.
Holiday Greeting Cards have been reaching record sales at the Made In America Store and the team behind the all-American store is trying to understand why. Whether people are buying Greetings Cards for their 'Christmas in July' or individuals getting prepped for the Holiday season, the Made In America Store has the Cards consumers are looking for, despite December being so far away.
Consumers interested in individual Christmas Cards or specialty marked combo packs of Leanin Tree Christmas cards can call 716-652-4872.
Leanin Tree brings 100% American made Greetings Cards for any occasion. May it be a Birthday, Graduation or even Weddings, Leanin Tree has the right message in a card. With individual cards or themed packs, Leanin Tree has the variety.
The Made In America Store is located at 900 Maple Road in Elma, New York and is committed to selling 100% American manufactured products. You can visit http://www.MadeInAmericaStore.com for more information or shop our catalog of over 3,500 products from over 290 vendors that are devoted to producing USA made products. All US military personnel, both active duty and veterans, receive a discount every day. Consumers can also keep up to date news articles, events, photos and contests with Facebook, Twitter, Google+, Pinterest and Tumblr!