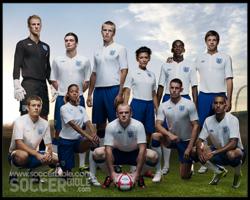 Jade Bailey is an exceptional defender but also has a budding modeling career, Richard Victor Mahee
London, UK (PRWEB) July 29, 2012
Jade Bailey a nominee to Mahvrick's Hottest 25 Under 25 List, a defender on the England U17 Ladies National Soccer team has dedicated her life to national soccer. She has also caught the attention of decision makers for international athletic brands, which has landed her national ad campaigns. "Jade Bailey is an exceptional defender but also has a budding modeling career," says Richard Victor Mahee. Last night Jade made a grand entrance with the Olympic Torch riding along-side David Beckham was the ceremony's most memorable moment. Who was speeding down the Thames River with Jade holding on tight to the mounted Olympic Torch. "The ceremony showed the respect and love for progressive thinking. The youth of our society," says Pramo Virk, Mahvrick Networks, United Kingdom Bureau.
Last night even Britain's Queen Elizabeth II, participated in the 2012 Olympic Opening Ceremony, while "passing the torch" to the future generation. Queen Elizabeth, United Nations Secretary-General Ban Ki-moon, David Beckham, Muhammad Ali, Paul McCartney, James Bond all participated with the opening ceremony of the 2012 Olympic Games. Viewers around the world sat on the edge of their seats waiting to see who would be lighting the Olympic Flame to officially start the 2012 Games.
Jade Bailey's grand entrance lead to a signature moment where seven young athletes lite the flame. Each of the young athletes comes from different aspects of sport. Some as involved in inspiring youth and charitable efforts as they are accomplished in their sport. Jordan Duckitt spends his time volunteering for Youth Sports Trust (http://www.youthsportstrust.org). Jordan worked to inspire youth to participate in both Olympic and Paralympics Games.