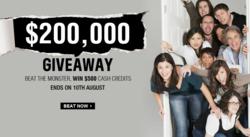 "It's so cool, I like the presentation of our home page especially, I believe that the users will be pleasantly surprised." ----OASAP CTO
New York (PRWEB) July 30, 2012
Although it is hot summer now, the operation team of OASAP.COM, the well-known women high-street fashion store, keeps itself busy all the time. After more than a month of elaborative preparation, a brand new OASAP.COM will be presented in front of the users from now. The team hopes to bring the users the most avant-garde shopping experience with a new style.
OASAP CTO, Mr. Wildman, introduced that it is grand for the style of the new version and will bring the users everything fresh and new, and the style is also forward to the standards of current popular fashion brands. "It's so cool, I like the presentation of our home page especially, I believe that the users will be pleasantly surprised."
"One of the important goals of this upgrade is to optimize the user's experience," Mr. Wildman said. "OASAP.COM has been released more than a year; we have accumulated a large amount of user data and customer feedbacks. Yes, it is time to make some changes, to make our website even better, safer and smarter, WHY NOT? "
"We're making the users easier to find their favorite products from twenty thousand of SKUs, and ensure that they can share them with friends. We also encourage users to display the pictures and share them to all of our users; by doing this, the users can even receive free cash credits as rewards. Yes, I believe this is a trend. OASAP will insist on keeping win-win relationships with the fashionistas."
OASAP.COM will finish its upgrade in two phases; some part of the pages will be released in two weeks. "We must leave enough time to conduct various tests to ensure that the site runs well and the user data is safe," a guy from the Tech team explained.
"We always Deliver Fashion & Love. You will love it." In addition to crack a joke, Mr. Wildman and his team, apparently confident about the results of this revision.
About us:
OASAP is a global online store dedicated to high-street fashion by offering various kinds of women's apparel, bags, shoes, jewellery, accessories, beauty products, etc.
OASAP was founded in late 2011, however, has already grown to the leader of high fashion online store. We keep updating products at a high rate every day. Now we update more than 600 new products each week. Those products mentioned definitely belong to the latest fashion trend.