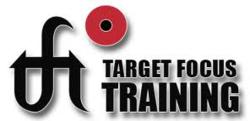 The first one to ge it done - and knows what to do with it - wins.
(PRWEB) July 29, 2012
SelfDefenseFighting.org takes queue from Glenn Beck and gets behind the most ubiquitous name in protection and self defense - Tim Larkin and his Target Focus Training system.
Critics of Tim Larkin have come down hard against his controversial approach, asserting that his methods are too brutal and might inspire lethal violence. Larkin, however, stands by his philosophy that the world is a dangerous place, and we must be prepared for worst case...just in case.
Avers Larkin, "Chaos in violence is a given. It comes on as a bewildering mess… and doesn't change until someone does something specific to change it. The sword that cleaves that Gordian Knot is debilitating injury, where you take away his ability to think and move, or both. The first one to get it done—and knows what to do with it—wins. Not the first to move, or the first to strike… but the first to injure."
In other words, "The guy attacking you wishes great harm to you, so you best know how to force him into inaction for your own protection and those under your care".
In any case, selfdefensefighting.org takes a bold stance and backs up Larkin, despite opposition. Read the review HERE.
Visit the Target Focus Training website HERE.