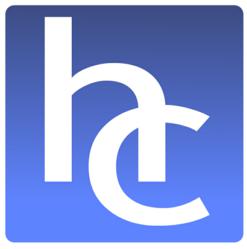 Pay it Forward
Miami, FL (PRWEB) July 30, 2012
HelpCup, the only free social media platform that encourages its members to pay-it-forward through charitable donations, has created an innovative way for businesses to get involved in both localized and global philanthropy. Businesses earn recognition as a community driven organization from consumers while simultaneously promoting themselves to a new user base. In recent years, consumers have begun to weigh the social impact of different businesses when deciding where to spend their money. Business News Daily, Business.com and Time Magazine have all recently published studies that show the majority of consumers would rather purchase a product from a Socially Responsible Company. In some cases, consumers are even willing to pay extra for products and services from companies that have implemented programs that give back to their community.
Companies are now presented with a streamlined method to ultimately put money into the hands of those who need it most, by using an easy and safe monthly sponsorship system. A Socially Responsible Business seal is awarded to companies that sponsor HelpCup, who then donates to charities to help members in need and participate in making the community a better place. Through HelpCup, businesses can also offer pro bono and discounted services or set up promotions and coupon deals.
As a result of their generosity and working with HelpCup, sponsors gain great benefits such as:

Free maintenance on their company profile page. The profile will also be linked to the company's web page and other social media sites. HelpCup's staff will assist with posting additional coupons and promotions as well.
Access to free online ad space throughout the HelpCup site and member pages, which receives over 300,000 unique impressions per month.
Every Month new sponsors and charitable deeds will be announced to members throughout the HelpCup community. Participating companies will also be mentioned in press releases and similar disseminated material.
Invitations to special networking events hosted by HelpCup.
Earn Star Points while being a sponsor, which can be used for merchandise, goods and other promotions available on HelpCup.org
Interact with other members and sponsors. Members can also leave a sponsor special messages and comments on community pages acknowledging loyal sponsorship and community efforts.
Sponsorships are fully tax deductible marketing expenses for most businesses.
Becoming a sponsor through HelpCup yields a wide array of personal, professional, and financial benefits. Businesses will drive traffic and customers to their companies through their affiliation with HelpCup, brand themselves as socially responsible contributors to their community, and market themselves to an entirely new user base of altruistic individuals. Join HelpCup today and start gaining by giving! To create your free online profile visit http://www.HelpCup.Org. For more information please contact Steven Wiengarth, Media and Online Marketing Executive at " Helpcup Sponsors "