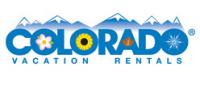 More than one million spectators attended the 2011 challenge, and this year's organizers expect to top that number.
DENVER, Colorado, (PRWEB) July 29, 2012
After 40 cities across Colorado expressed initial interest in the 2012 USA Pro Cycling Challenge, race officials have announced the 12 host cities that will serve as starts and finishes for the second annual stage race, taking place August 20-26. Attendees and participants from are booking vacation rental homes and condos in all 12 Colorado cities through ColoradoVacationRentals.com.
More than one million spectators attended the 2011 challenge, and this year's organizers expect to top that number. Recently upgraded to a 2.HC ranking, the highest registration level next to the Tour de France, the race will pass through all 12 official host cities over the course of the seven-day competition, winding up in Denver on August 26.
Vacation rental accommodations in Denver and each of the other 11 host cities are proving to be a popular option for travelers looking to avoid the crowds and inconvenience of a hotel.
The host cities and stages of the 2012 USA Pro Challenge include:

Monday, Aug. 20 Stage 1 Durango – Tellurid
Tuesday, Aug. 21 Stage 2 Montrose – Crested Butte/Mt. Crested Butte
Wednesday, Aug. 22 Stage 3 Gunnison – Aspen
Thursday, Aug. 23 Stage 4 Aspen – Beaver Creek/Vail Valley
Friday, Aug. 24 Stage 5 Breckenridge – Colorado Springs
Saturday, Aug. 25 Stage 6 Golden – Boulder
Sunday, Aug. 26 Stage 7/ITT – Denver
With plenty of competition for accommodations across Colorado, Challenge attendees are booking short term vacation rentals for their stay. ColoradoVacationRentals.com offers home-away-from-home comforts for travelers. Friends and families can stay close to the competition venue in each city in a private lodgings that accommodates everyone under one roof.
John Romano of ColoradoVacationRentals.com says that more and more travelers now opt to book a private vacation home or condo rental in Colorado because of the amenities like a kitchen and laundry room, and the privacy a private home offers.
"People have been taking advantage of vacation rental properties for short visits in places all across Colorado for years because of the convenience and cost savings," Romano says. "We make it easier for vacationers to connect with homeowners who want to rent their properties out to private parties.
"Our job is to make sure travelers and property owners connect, making it much easier for travelers to find the right place to stay, something that will suit their needs and easily suit their budget."
By including Boulder and Durango – both iconic Colorado cycling cities in the 2012 Challenge, organizers hope to expand on the state of Colorado's virtual postcard that they established in 2011.
Also new in 2012 is the placement of the Individual Time Trial on the final day of racing in Denver, keeping fans holding their breath to the very end to see who will be awarded the overall victory of the seven days of fiercely competitive racing. Fans in Denver will have multiple opportunities to cheer for any given rider, as well as the benefit of both start line access to riders along the traditional team "pit row" and the thrilling finish line excitement.
A number of criteria were taken into consideration when evaluating potential host cities, including full city services support. The race also considered commitments in the areas of lodging, volunteer recruitment, marketing and local tourism, as well as an ability to host world-class athletes and promote the State of Colorado.
For more information on booking private vacation rentals in Colorado, visit the ColoradoVacationRental.com website.
###