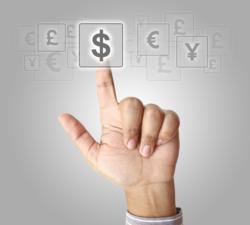 Transferring money via self-service kiosks: the safety of remittances is underpinned by Genkiosk, the kiosk software.
Sheffield, UK (PRWEB) July 31, 2012
Self-service kiosks, powered by Genkiosk the kiosk software, are the easiest, fastest way to transfer money abroad (or locally). Genkiosk first provided this service in Dubai, in the UAE, where it proved especially popular with migrant workers. Now Genkiosk is launching the same services in the USA, Qatar, and Saudi Arabia. Future plans for further expansion will depend on market needs, as well as securing the right local partners - especially remittance providers and location owners.
The kiosks replace or supplement more traditional ways of transferring money. Instead of waiting in line for a teller to become available, users simply operate the kiosks themselves via a simple interface - preferably multilingual, so they can select the language best for them. Depending on location, kiosks operate up to 24 hours a day. And Genkiosk maximises security, up-time and efficiency. The benefits for operators include increased service, availability and profitability.
James Oladujoye, CEO of GWD Media the providers of Genkiosk comments: "Genkiosk manages all types of self-service kiosk. The idea of kiosks for money transfer first came from a client in the UAE. And we have been delighted by the success. Now it is time to expand the service elsewhere in the world."
From the technology perspective, Genkiosk focuses on providing the specialist kiosk software - and interfacing with best of breed services that already exist. Marek Narkiewicz, CTO, expands: "We operate in the Cloud - for maximum reach and availability, in terms of both time and location. Wherever possible - and remittances are a good example - we use APIs (Application Programming Interfaces) to link into existing services to maximise functionality and security."
Genkiosk, from GWD Media was first developed to run and manage pay-as-you-go Internet kiosks. It has now grown to cover the full range of self-service applications:
Paying bills
Printing photos
Accessing Internet and information
Browsing and shopping
Transferring money.
Every country has its own specific needs: self-service is just a way of making things quicker and easier.
After launching in Europe, Genkiosk expanded first to the Americas, then the Middle East and beyond, going global via multinational customers and now with direct clients as far afield as Fiji in the South Pacific.
Genkiosk is delivered via the Cloud, maximising service and availability in every region of the world.
VeoVend, the sister of Genkiosk, provides the same monitoring and management services for more traditional vending (snacks, drinks, beverages, retail.) A hardware plug-in, with mobile phone SIM, gives online access to even the most basic vending machine.
GWD Media is headquartered in Sheffield, UK, and operates worldwide.