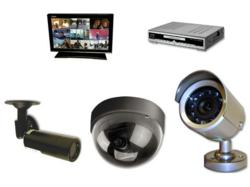 MK Industry has become one of the world-leading CCTV equipment's suppliers in the first half of 2012.
(PRWEB) July 31, 2012
In the first half of 2012, MK Industry has developed one of the leading online CCTV equipment suppliers committed to becoming the best reliable marketplace on the net by offering superior customer services, worldwide shipping and all kinds of CCTV equipment.
Established in 2006, MK Industry is a Professional Manufacturer of CCTV security surveillance equipment. MK's principle is very simple: Lower Price for Good Quality. With 3-year rapid development, MK has been a leading low price wholesale supplier in the field of CCTV Products and electronic cigarette kits.
The hottest MK CCTV equipment in the first half of 2012 mainly included Network IP cameras (Webcams), Water-proof IR CCTV Cameras, Zoom CCTV Cameras, Wireless CCTV Cameras, e-cigarettes, and Car Rear View cameras.
MK, to ensure product quality, uses original A grade CCTV raw materials from Japan (SONY CCD and Sharp CCD Camera Chip sets), Korea (CCTV Camera Lens) and Taiwan (LEDs). Furthermore, MK conducts a strict QC inspection, and all MK products have CE, FCC, ROHS, and Chinese CCC approvals.
For the coming next half year, the CEO of MK Industry Mr. Mok said, "The busy season of Christmas and New Year will come in months, more and more and more people are interested to buy e-cigarettes and CCTV Cameras for family security. We have hired more staff, and use the best materials for quality control. We believe we can advance our business to a higher stage."
For more details about MK Industry, please visit: http://www.decindustry.com/