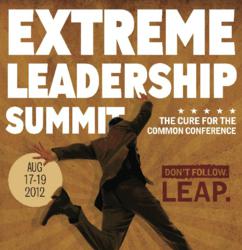 "I'm excited to share my experiences and successes as a lifelong entrepreneur and manager of Twisted Sister, and I'm thrilled to be counted among such a great roster of thought-leaders." --Jay Jay French, Founder, Manager, Guitarist, Twisted Sister
San Diego, CA (PRWEB) July 31, 2012
The Extreme Leadership Institute today announced the addition of Jay Jay French, founder, manager and guitarist of the international, multi-platinum selling rock and roll band, Twisted Sister, to the roster of speakers headlining The Extreme Leadership Summit, a three-day forum where international business leaders engage and share in informative and interactive discussions on what it takes to build sustainable, authentic, business and personal relationships.
In addition to French, The Extreme Leadership Summit features Wall Street Journal best-selling authors Steve Farber, and Tommy Spaulding, persuasion and personal branding expert Sally Hogshead, and business leaders including Liz Strauss, Brian Mayne and others. "We invited Jay Jay to speak and participate because there's a lot to learn from the rock and roll business that can applied by any organization or individual," said Steve Farber, president and CEO of The Extreme Leadership Institute, and author of the best seller The Radical Leap, recently named as one of The 100 Best Business Books of All Time.
"Under Jay Jay French's leadership, Twisted Sister has sold more than 12 million records, performed over 9,000 live shows and earned gold or platinum records in 8 countries," said Farber. "There's no question that he is a master of sales, marketing and management." This will be the first time French will publicly discuss his business secrets to his lifelong success.
French will be joining a group of business, personal development, and leadership experts who will be offering their secrets to developing Extreme Leadership skills in the corporate, entrepreneurial, and direct sales worlds through informative, thought-provoking, inspiring, and entertaining presentations and hands-on workshops.
"I am honored that Steve asked me to participate in the Extreme Leadership Summit," says French. "I'm excited to share my experiences and successes as a lifelong entrepreneur and manager of Twisted Sister, and I'm thrilled to be counted among such a great roster of thought-leaders."
As an added bonus for The Summit participants, French will join local San Diego musicians and attendees in a special evening of live music during the Extreme Jam Session on Saturday, August 18th.
The Extreme Leadership Summit 2012 happens August 17-19, 2012 In San Diego, California at the Hyatt Regency in La Jolla. It is open to businesses, entrepreneurs, and individuals who are looking to improve their business, professional, and personal lives. Attendance is limited and tickets are available at http://www.ExtremeLeadershipSummit.com or by calling 858-888-0474.
About Extreme Leadership Institute
Founded by Steve Farber, a renowned leadership speaker and consultant and a Wall Street Journal® and USA Today® bestselling author, Extreme Leadership Institute, Inc., is an organization devoted to the cultivation and development of Extreme Leaders in business, non-profits and education. Farber is nationally recognized for his leadership coaching and engaging speeches. His first book, The Radical Leap: A Personal Lesson in Extreme Leadership, is considered a classic in the leadership field, having received Fast Company magazine's Readers' Choice Award and being named one of the 100 Best Business Books of All Time.
About Jay Jay French
In his combined roles as a guitarist, manager, and producer, Jay Jay French leads the internationally acclaimed rock and roll band, Twisted Sister. He has been responsible for the sale of over 12 million records worldwide and has 39 gold and platinum albums from 8 different countries. For more than three decades French has performed in the rock'n'roll circus. He knows both sides of the stage and the microphone; yet, he keeps away from the gossip headlines and glamour nonsense that infects the music business. He has also served as manager to a number of musicians and groups including Sevendust, Andrew Fortier and Johnny Gale.