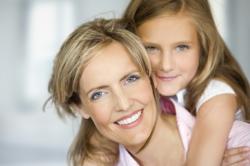 The concept behind the website is to acknowledge the special contributions women make to their families and communities and provide them with a little gift of gratitude
Londonderry, New Hampshire (PRWEB) July 29, 2012
Integrity Health Coaching for Women franchises has recently launched their community outreach program and website. The concept behind the website is to acknowledge the special contributions women make to their families and communities and provide them with a little gift of gratitude.
The website, http://www.ouramazingwomen.org, features a page where anyone can submit a story along with a photo of that special woman who has influenced them in their life. Once the story is submitted it is posted on the website and in Integrity's weekly newsletter. The writer of the story is also encouraged to forward the link to any friends or family in their address book.
The mission of Our Amazing Women is unite women all over the world and to support them in their own personal missions. The website also lists affiliate members who provide special discounts on many products and services to women. Just click on the link next to the business and see what their offer is, it is that simple.
To become an affiliate of Our Amazing Women you must be a merchant who offers any type of discounted goods or services that are advantageous to women. The listing is free and all the exposure you get for your company is free as well. Just sign up right on the website.
All a woman has to do to receive the discount is to mention that they saw the offer on Our Amazing Women's website, or the affiliate company can create a link to a landing page with the offer stated on it.
For more information please click on the link below.