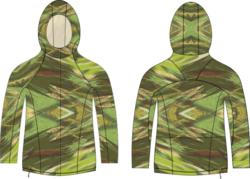 This is a very large break through for branding oppertunities and custom color for trims on apparel
Rancho Cucamonga California (PRWEB) July 30, 2012
Colorization® for branding and custom colors for both short and long runs will shortly be offered, to many markets on a worldwide basis on Velcro® products colorized with Kinetic Colorization™.
William Tagye from the Velcro Company will be available at Katmandu/Lafgo booth (301428 sourcing) Summer OUTDOOR RETAILER. Information and samples will be available about this new break though utilizing Kinetic Colorization™ with Velcro® products.
Velcro and Katmandu have done testing on the many Velcro(R) products for the past 6 months. The testing went so well on both nylons and poly hook and loop Velcro®, that it was decided by both companies to release samples and information at Summer OR.
"Velcro® has been tested with Kinetic Colorization™ for chlorine, salt water, and laundering, in addition, the UV and abrasion tests have all been performed and passed" stated Mark Robinson the President of Katmandu Inc.
Katmandu and Velcro® are both pleased with the results and stated the next stage is to decide out how this breakthrough will be marketed. With Katmandu placing Kinetic Colorization into Colombia at AMEROTEX and with Velcro's® new plant in South America, we see a tremendous growth potential in the market over the next few years for not only apparel trims using Velcro®, also for branding.
Markets that have been identified beyond apparel applications are SUP, Surf, Ski, back packing, skate, tennis, hunting and fishing, also home and garden. As a matter of fact the markets are tremendous and the potential for branding as well as custom Velcro® products with Kinetic Colorization(TM), have significant marketing applications,
Camouflage for military use or hunting and fishing have been tested and now match the apparel or even the packs and related equipment and can be done in short runs using the green technology and process of Kinetic Colorization™ as it colorizes both polys and nylon VELCRO(R) and on the hook and loop.
For further information please contact Katmandu Inc. or Velcro® about the marketing of your products with your brand on VELCRO® utilizing Kinetic Colorization™.