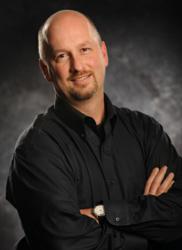 "I deeply admire Vibrant and its team of the best tech, creative and sales talent in the business," says Tom Iler.
New York, NY (PRWEB) July 31, 2012
Vibrant Media, the global contextual advertising leader, today announced Tom Iler as Chief Technology Officer. In this newly created global role, Iler will lead the company's technology strategy and execution with a specific focus on innovation, automation, data optimization, and product management and development.
"Tom's prior experience leading technology for Advertising.com and AOL's Platform-A contributes to his stellar reputation as a strong leader and gifted, creative thinker," says Cella Irvine, CEO of Vibrant Media. "We look forward to having him at the helm as we continue to strengthen the technology driving our advertising platform that is delivering results for top 100 brands. Vibrant's core focus on technology is what put us on the map and it's going to be a big part of where we're headed next."
"I deeply admire Vibrant and its team of the best tech, creative and sales talent in the business," says Iler. "Vibrant's product innovation is known for leading the industry. I look forward to helping to drive the next stage of our technology and product development, as we create a new generation of contextual solutions that deliver content and advertising in the interest of consumers."
Prior to Vibrant, Iler served as executive vice president and chief information officer of Ascend One, where he led corporate technology and was responsible for software engineering, business analytics, technology operations, and project management. He was previously senior vice president and CIO at AOL Advertising/Platform-A, one of the industry's largest digital advertising platforms. Iler also served as CIO of Advertising.com, where he led the company's technology team and was responsible for maintaining, developing and operating its award-winning information systems.
Iler received his B.A. in economics from Loyola College and his M.B.A. from the University of Baltimore.
About Vibrant
Vibrant (http://www.vibrantmedia.com) is a world leader in contextual technology aligning billions of words across the Internet with relevant video, information, tools, and advertising. With over 6,500 premium publishers, reaching more than 250 million unique users per month (comScore, 2012), Vibrant gives top brand marketers the opportunity to deliver highly targeted advertisements within premium Web content and offers publishers premium editorial tools to re-circulate users throughout their websites. Vibrant works with top brand advertisers such as Microsoft, Unilever, Chrysler and AT&T. The company was founded in 2000 and has offices in London, New York, Boston, Detroit, Chicago, San Francisco, Los Angeles, Paris, Hamburg, Munich and Dusseldorf.