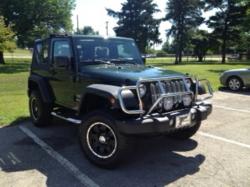 Be Prepared!
Lexington, KY (PRWEB) July 31, 2012
Fort DeTroyon Survival is expanding their line of survival oriented gear. From fire starters to paracord Fort DeTroyon is answering the call of those that love the outdoors and want to be prepared for what may come. Fort DeTroyon carries MREs, survival knives, compasses, first aid kits and myriad of other products.
Many people today are creating bug out bags or go bags that are stocked with everything required to survive the critical first 72 hours of a natural disaster, being lost or stranded. Most people use the M.O.L.L.E style bags to store the essentials needed for a go bag. Fort DeTroyon continues to add new products to adapt to an ever changing world.