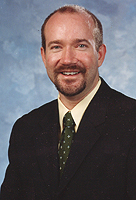 This is the first Fashion Law book written specifically for fashion designers.
New York, NY (PRWEB) July 30, 2012
David H. Faux, whose New York City practice focuses on fashion, copyright, trademark, and corporate law, has been contracted by the American Bar Association to edit a book entitled, "The ABA's Legal Guide to Fashion Design," due for release in 2013. Dave Faux said he will be writing the chapters on copyright, trademark, and business entities, but sought out top lawyers for other subjects. "No one lawyer handles the full gamut of fashion law," he said. "While IP is arguably the core of any fashion law practice, the designer needs to know about labor issues, how to get funding, manufacturing and retail contracts, and especially e-commerce." Fortunately, as a regular panelist and active participant in several Bar associations, he was able to gather some of the best known practitioners to write that material..
"There are a couple of excellent books about fashion law," Faux continued. "But this is the first one written specifically for fashion designers."
David H. Faux recently finished a short speaking tour which included an appearance on a local NBC affiliate. There, Mr. Faux discussed the importance of business savvy to remain an "industry player" through tough times in the creative sectors. This appearance buttressed a negotiation workshop held at a University and a lecture on managing Intellectual Property portfolio at a Museum of Art.
Recently, Mr. Faux was also featured as a "Gent of Fashion Law" on Above the Law. Above the Law is the pre-eminent blog for lawyers and law students.