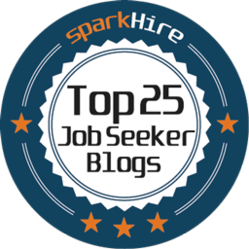 With all of these blogs brought together in one list, job seekers can save time locating the most useful information. - Josh Tolan, CEO of Spark Hire
Chicago, Illinois (PRWEB) July 30, 2012
Job seekers looking for quality advice need to look no further than Spark Hire's (http://www.SparkHire.com) new list of the "Top 25 Must Read Blogs When Looking For a Job." The list highlights the best blogs offering job seekers top-quality ways to find and secure a great position.
"In today's tough economy, job seekers need all the help they can get. These blogs are great resources for those looking to find a new position," said Josh Tolan, Spark Hire CEO. "We chose each blog because of the quality of its thought leadership, advice, and concern for the plight of the modern job seeker."
With the high number of job seekers in today's economic climate, Spark Hire's Top 25 Must Read Job Seeker Blogs offers a centralized list of some of the best resources to help in the search. The goal was to pool together the must read blogs that job seekers should be reading for tips and tricks on finding jobs, impressing interviewers, and securing great positions. Job seekers looking for great advice now only need to frequent one destination to find the best blogs for their unique career advice needs.
All blogs on the list also have the option to display a 'Top 25' badge on their page, showing their status as a premiere destination for job seekers. Readers now can know at a glance that they are reading top quality insights into the job hunt.
"We compiled this list hoping it would be useful as a resource to job seekers," said Tolan. "No matter where they are in their job search, there's sure to be a blog on the list with helpful advice for their unique search. With all of these blogs brought together in one list, job seekers can save time locating the most useful information."
Click Here to See The Top 25 Job Seeker Blog List
About Spark Hire
Spark Hire is a video powered hiring network that connects job seekers and employers through video resumes and online interviews. By integrating video screening and video interviewing into the hiring process, Spark Hire bridges the gap from the initial application to the final hiring decision by providing job seekers with a better way to stand out and employers with a more efficient way to identify top candidates. For more information, please visit SparkHire.com.