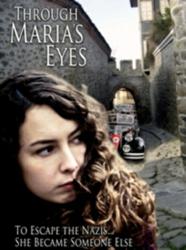 Chandler AZ (PRWEB) July 31, 2012
This drama is based on the survival of Gizella and Heidi in Budapest Hungary in 1944 after the Nazis occupy their city. The audience will experience what is was like to watch as their world is turned upside down. The two naive sisters have to change their name and their very inner essence to protect themselves and their family from enemies from outside and within their own country. This is the latest project of DB Rich Productions which also has two other movie, Margarine Wars and Actor? A Documentary.
Through Mari's Eyes is moving forward toward a shooting date. Helen McCready, CSA is the casting director for this project . Ed Asner has agreed to take the role of the first person to help Gizella and Heidi, the pharmacist, if his schedule allows it.
DB Rich Productions has been in contact with Korda Studios, Raleigh Studios and Mid Atlantic Films in Budapest for possible co-production while filming in Hungary. Filming is anticipated to take 6-8 weeks with principle filming to be in Budapest.