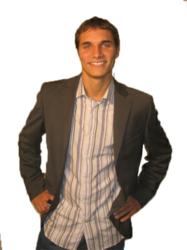 Anyone who wants to learn how to generate affordable leads online and then convert those leads into customers using automated software should look into Futuristic Marketing.
Scottsdale, AZ (PRWEB) July 29, 2012
Futuristic Marketing has been selling quickly to new members who want to learn how to drive traffic and build an online community of buyers.
The course is scheduled to close to new members within days to insure that existing customers receive top-notch training and support.
A number of new members have already started using the software included with the course which has allowed them to quickly and easily create Facebook ads, landing pages and automated webinars.
One member reports having already used the course and the software to sell several copies of his high-ticket coaching programs.
The course teaches entrepreneurs and business owners how to affordably generate leads online and how to use automated tools like webinars to convert those leads into paying customers.
"Jonathan and Mark are going overboard to deliver value in Futuristic Marketing. Between the course itself and the software programs, this course will make sense for a lot of people who want to generate more revenue online." said Ayers of StrategicProfitsFormula.com
Software inside the course allows members to quickly create targeted Facebook ads, Facebook landing pages and automated webinars.
One unique aspect of Futuristic Marketing is that each module in the course is taught by an expert who is already successful using the methods he or she is teaching. This allows members to learn from fellow entrepreneurs who know what is working right now to drive traffic and convert that traffic into paying customers.
Budd is also offering Futuristic Marketing bonuses to reward those who sign up soon. One of the bonuses is a ticket to attend Budd's live training event, Unstoppable Millionaire.
Those interested can visit the official site here.
For more information visit:
http://strategicprofitsformula.com/facebook-advertising-courses/futuristic-marketing-review