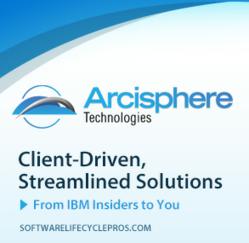 The very latest of these solutions are the new IBM SmartCloud Desktop Infrastructure solutions, designed to help organizations better manage the rising trend that enables employees to use their own electronic devices at work
New York, NY (PRWEB) July 31, 2012
Last week, on the heels of reporting second-quarter 2012 profit as up by 6%, IBM announced that it was raising its full-year operating EPS expectations to $15.10, an increase of $0.10.
Contributing to this increase was IBM Cloud revenue, which doubled the first half of 2011 revenue, a result of IBM's recent focus on creating cloud-based solutions that will enable companies to be more agile and implement more cost-effective development, testing, and delivery. The very latest of these solutions are the new IBM SmartCloud Desktop Infrastructure solutions, designed to help organizations better manage the rising trend that enables employees to use their own electronic devices at work. The technology also allows companies to manage desktops centrally while users access desktop applications from any location or device, including PCs, tablets, and smart phones.
Other new offerings from IBM's recent releases include a cloud-based development and testing infrastructure (IBM SmartCloud Enterprise) and a pilot program for pay-as-you-go cloud-based design, development, build, testing, and deployment services (IBM SmartCloud Application Services).
IBM's increase in profits and improved 2012 outlook, coupled with its steady flow of innovative offerings have spurred both new and long-time users of IBM products to seek consultants in order to secure maximum ROI. Mid-Atlantic-based IBM consulting company, Arcisphere Technologies, attributes increases in website traffic and Google search volume to IBM's market performance.
Arcisphere Senior Consultant, Richard DuMont, commented, "I worked on the IBM side for over 20 years, but I have never seen such a surge in interest for consulting services for IBM products. IBM's stalwart performance, in conjunction with its ability to offer fresh products that respond to consumer need, are definitely piquing client interest—they're looking at these developments, looking at their product, looking at their staff, and asking themselves…are we really getting the most we can out of this?"
According to DuMont, chances are, they are not. He stresses that scrum development consulting services can simplify the technical nuances of IBM solutions and help companies gain a competitive edge in today's cutthroat market. IBM Rational software implementation is helping development teams to iterate faster and produce better products at a lower cost. The industry is expecting continued success riding on the heels of the impressive new offerings from IBM and its solid market performance.
About Arcisphere Technologies
Arcisphere Technologies helps clients navigate the end-to-end software development process using the IBM Rational product line. Founded by former IBM employees, Arcisphere's team has unmatched expertise in the best practice techniques and strategies for simplifying the software development process to maximize the efficiency and productivity of clients. Arcisphere Tech builds collaborative relationships with clients in order to understand their changing needs and deliver results, and offers Consulting, Training, Staffing and Staff Augmentation services to deliver business solutions that are fully customizable to both the immediate and long-term goals of each client.
Learn more about Arcisphere at http://www.softwarelifecyclepros.com or by calling (888) 553-6563.