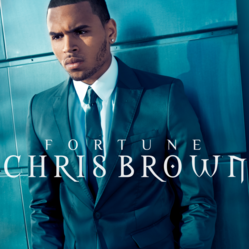 Carpe Diem Tour
New York, NY (PRWEB) July 31, 2012
[*Update* Chris Brown has changed the name of his tour from "Fortune Tour" to "Carpe Diem". All instances of that title have been updated to reflect the change.]
Since Chris Brown first burst onto the scene 7 years ago, he has been a pop phenomenon. He is often compared to a young Michael Jackson, and just like the late great, he has had his share of controversies. One thing all of his fans can attest to, however, is that his music and stage shows have never faltered; becoming all-the-more endearing with every attempt. On July 3rd, he celebrated the release of his fifth studio album, "Fortune", propelled by the lead single "Turn Up the Music."
To the delight of his fans, Chris Brown recently announced the "Carpe Diem" Tour via Twitter. His most loyal fans were given a head start to prepare for the performer who is incredibly familiar with seeing sold out crowds. Online ticket retailer, TicketHurry.com, has vowed to get these tickets to fans as soon as possible, and for low prices. The "Carpe Diem" tour is planned to begin in September according to Chris Brown's manager, Tina Davis. Although no concrete dates have been announced as of yet, the superstar will likely hit major metropolitan areas in North America. This gives his fans some time to put money aside and make sure they don't miss this once in a lifetime tour!
As soon as tickets become available, they can be purchased at TicketHurry.com.