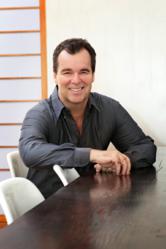 There are safer and simpler strategies to buy properties without the usual risks
(PRWEB) July 30, 2012
Home ownership has always been a challenge for young Australians, and most parents want to help their children buy their own house. However Australian finance advisors warn of the dangers that arise when parents volunteer to guarantor their children's home loans.
"With the increase in property prices, along with the stringent bank lending requirements, first-time home buyers cannot afford to buy their own house. This has been a long standing issue that continues to hinder home ownership in the country," Australian property investor and innovator Rick Otton said.
With the rising problem in home buying, parents take it upon themselves to help their children by getting involved in financial arrangements that they are not prepared to face, experts say. When the children default, it is the parents, who signed up as guarantors, who shoulder the payment or the rest of the loan.
"The problem starts when the buyers start missing their payments. The responsibility falls in the lap of the guarantors who are not prepared for the consequences of the role they signed up for. And these parent-guarantors are already in their retirement age, with not much income, so where would they get the money to pay for the loan?" Mr. Otton explained.
Home Buying Alternatives
Mr. Otton advises against loaning most of the property value from the banks because it leaves the parents and the lender vulnerable to financial risks.
"There are safer and simpler strategies to buy properties without the usual risks, deposit finance for example" Mr. Otton said. "The bigger the deposit is, the lesser the loan is, the lesser the risks. Now how do we get the money for the deposit? The seller can finance the rest of the deposit by coming up with a flexible payment arrangement over a period time."
Mr. Otton has been known for introducing innovative property strategies that helped investors build an investing career using strategies like deposit finance or Second Mortgage Carry Back. He has been helping first-time home buyers and investors for more than 30 years by providing property investing guide for beginners. Recently, he launched his first book 'How to Buy a House for $1' as a resource for investors willing to think outside the box.
"Applying deposit finance is easy once you get to know how it works. I suggest that the buyer gets a bank loan for as much as they can borrow, then the seller will lend them whatever he can't borrow. The smaller the bank loan, the better," he added.
In order to explain more about the book and his strategies, Mr. Otton has announced a series of live free one-day property investment boot camp trainings this coming August. The seminar events will be held 9am to 5pm on these dates and cities:

August 16 in Parramatta
August 18 in Melbourne
August 19 in Preston
August 25 in Sydney
August 26 in Brisbane
"This is a good opportunity for first home buyers to learn of new strategies. It's a simple but in-depth discussion of my bank-free property strategies and this is open to everybody," Mr. Otton said.
Information and registration can be found here: HowToBuyAHouseForADollar.com/Register
About Rick Otton
For more than 20 years, Rick Otton has been identifying undervalued assets in the real estate market, snatching them up and selling them to build wealth. Otton is the founder and CEO of We Buy Houses, an innovative property firm that has been successfully employing his strategies in the U.S., U.K., Australia and New Zealand.
Otton formulated his strategy in the early 90s and within his first year of real estate investing acquired a portfolio of more than 75 properties. Since then, Otton has made millions in the real estate market, generating huge profits with little risk to his own capital.
Today, Otton is teaching Aussies how to enjoy the same success he has had, buying and selling residential real estate without the debt, risk and reliance on bankers that plague many conventional real estate investors.
Otton has been featured on a variety of Australian TV shows, including an ABC documentary, Today Tonight, A Current Affair and Insight. In 2007, Otton was featured on Channel 9's Hot Property, and gave away a home.
In addition to his television appearances, Otton has also been profiled in publications such as Australian Property Investor, Lifestyle Trader and Your Property Network, among others. You can learn more about Otton and his innovative investment strategies by visiting http://www.rickotton.com.