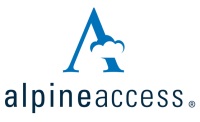 Speaking for the management and employees of Alpine Access, we greatly look forward to joining the SYKES team and leveraging the resources and capabilities of the combined companies to bring even greater innovation and differentiation to the marketplace.
Denver, Colorado (PRWEB) July 30, 2012
Alpine Access, Inc. ("Alpine Access") the premier provider of virtual contact center solutions and services, today announced it has signed a definitive merger agreement with Sykes Enterprises, Incorporated ("SYKES") in a deal that will combine two of the contact center industry's most innovative and respected companies. The Board of Directors of Alpine Access and SYKES both voted unanimously to approve the terms of the merger agreement, and the transaction is expected to be completed around the end of the third quarter, pending satisfaction of customary closing conditions, including Hart-Scott-Rodino ("HSR") clearance.
"This is a very exciting day for the employees, clients, and shareholders of Alpine Access," stated Jim Ball, co-Founder of Alpine Access. "Over our 14-year history, our thousands of employees have built a well-respected and highly-regarded business that has revolutionized the contact center industry. Our vision has been and will continue to be to 'transform how and where the world learns, works, and lives,' and we look forward to accelerating our pursuit of that vision as part of the SYKES family."
Commenting on the transaction, President & CEO Christopher M. Carrington stated, "I am extremely grateful for the years of hard work our employees have contributed in building Alpine Access into a market leader, the faith and trust our clients put in us every day to represent their brands, and the unwavering support of our Board of Directors and investors. While our ownership structure will change at the closing of the transaction, our commitment to the work-at-home model and our dedication to being a best-in-class organization will not waver. Speaking for the management and employees of Alpine Access, we greatly look forward to joining the SYKES team and leveraging the resources and capabilities of the combined companies to bring even greater innovation and differentiation to the marketplace."
Founded in 1998 in Denver, Colorado, Alpine Access has been a pioneering leader at the forefront of the fast-growing virtual work-at-home contact center industry. Over the past three years, Alpine Access grew revenues at a compound annual rate of 34%. With thousands of employees working from home in communities across the U.S. and Canada, Alpine Access supports dozens of the world's most respected organizations, including global brands in the wireless, consumer electronics, insurance, credit card, and retail sectors, among others.
Subject to HSR approval, the acquisition will create a leading provider of customer contact management solutions and services by combining the global operating platform and trusted reputation of SYKES with the technological capabilities and best-of-breed virtual service delivery of Alpine Access' North American work-at-home footprint. Additional terms and details of the transaction can be found in SYKES' most recent 8K filing with the Securities & Exchange Commission, and SYKES will also conduct a conference call to discuss the transaction at 10:00 a.m. Eastern Daylight Savings Time on July 30, 2012. Instructions for listening to the call over the Internet are available on the Investors page of SYKES' website at http://www.sykes.com.
Advisors
Wells Fargo Securities LLC served as the exclusive financial advisor to Alpine Access, while Davis Graham & Stubbs LLP served as legal advisor to the Company. Greenhill & Co LLC served as the exclusive financial advisor to SYKES on the transaction and Shumaker, Loop & Kendrick, LLP served as SYKES' legal advisor.
About Alpine Access, Inc.
Alpine Access is redefining the contact center industry through its virtual outsourcing services and solutions. Founded in 1998, Alpine Access powers the customer service and technical support operations of many leading international brands through approximately 5,000 work-at-home professionals across the U.S. and Canada. Listed as a "2012 Cool Vendor" by Gartner Inc. for its innovative business services model, Alpine Access' clients include respected Fortune 1000 companies in the financial services, communications, technology, healthcare, retail, travel and hospitality sectors.
About Sykes Enterprises, Incorporated
SYKES is a global leader in providing customer contact management solutions and services in the business process outsourcing (BPO) arena. SYKES provides an array of sophisticated customer contact management solutions to Fortune 1000 companies around the world, primarily in the communications, financial services, healthcare, technology and transportation and leisure industries. SYKES specializes in providing flexible, high quality customer support outsourcing solutions with an emphasis on inbound technical support and customer service. Headquartered in Tampa, Florida, with customer contact management centers throughout the world, SYKES provides its services through multiple communication channels encompassing phone, e-mail, web, chat and social media. Utilizing its integrated onshore/offshore global delivery model, along with virtual at-home agents, SYKES serves its clients through two geographic operating segments: the Americas (United States, Canada, Latin America, India and the Asia Pacific region) and EMEA (Europe, Middle East and Africa). SYKES also provides various enterprise support services in the Americas and fulfillment services in EMEA, which include multi-lingual sales order processing, payment processing, inventory control, product delivery and product returns handling. For additional information please visit http://www.sykes.com.
Forward-Looking Statements
This press release may contain "forward-looking statements," including SYKES' estimates of future business outlook, prospects or financial results, statements regarding SYKES' objectives, expectations, intentions, beliefs or strategies, or statements containing words such as "believe," "estimate," "project," "expect," "intend," "may," "anticipate," "plans," "seeks," "implies," or similar expressions. It is important to note that SYKES' actual results could differ materially from those in such forward-looking statements, and undue reliance should not be placed on such statements. Among the important factors that could cause such actual results to differ materially are (i) the impact of economic recessions in the U.S. and other parts of the world, (ii) fluctuations in global business conditions and the global economy, (iii) SYKES' ability to continue the growth of its support service revenues through additional technical and customer contact centers, (iv) currency fluctuations, (v) the timing of significant orders for SYKES' products and services, (vi) loss or addition of significant clients, (vii) the early termination of contracts by clients, (viii) SYKES' ability to recognize deferred revenue through delivery of products or satisfactory performance of services, (ix) construction delays of new or expansion of existing customer support centers, (x) difficulties or delays in implementing SYKES' bundled service offerings, (xi) failure to achieve sales, marketing and other objectives, (xii) variations in the terms and the elements of services offered under SYKES' standardized contract including those for future bundled service offerings, (xiii) changes in applicable accounting principles or interpretations of such principles, (xiv) delays in the Company's ability to develop new products and services and market acceptance of new products and services, (xv) rapid technological change, (xvi) political and country-specific risks inherent in conducting business abroad, (xvii) SYKES' ability to attract and retain key management personnel, (xviii) SYKES' ability to further penetrate into vertically integrated markets, (xix) SYKES' ability to expand its global presence through strategic alliances and selective acquisitions, (xx) SYKES' ability to continue to establish a competitive advantage through sophisticated technological capabilities, (xxi) the ultimate outcome of any lawsuits or penalties (regulatory or otherwise), (xxii) SYKES' dependence on trends toward outsourcing, (xxiii) risk of interruption of technical and customer contact management center operations due to such factors as fire, earthquakes, inclement weather and other disasters, power failures, telecommunications failures, unauthorized intrusions, computer viruses and other emergencies, (xxiv) the existence of substantial competition, (xxv) the ability to obtain and maintain grants and other incentives, including tax holidays or otherwise, (xxvi) the potential of non-GAAP diluted earnings per share accretion not being realized, or not being realized within the anticipated time period, (xxvii) risks related to the integration of the businesses of SYKES and Alpine Access and (xxviii) other risk factors listed from time to time in SYKES' registration statements and reports as filed with the Securities and Exchange Commission. All forward-looking statements included in this press release are made as of the date hereof, and SYKES undertakes no obligation to update any such forward-looking statements, whether as a result of new information, future events, or otherwise.
For additional information contact:
Subhaash Kumar, Investor Relations
Sykes Enterprises, Incorporated
(813) 233-7143