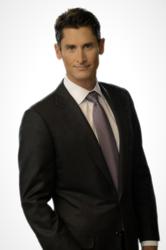 Our passion is to make legal services accessible and available to everyone.
Orlando, FL (PRWEB) July 31, 2012
A new Florida law that just went into effect, setting flat fees paid to court-appointed lawyers, has drawn complaints from some south Florida attorneys, while the idea of flat fees is gaining popularity among consumers and CEOs alike. It's a trend in which KEL Attorneys played a successful role.
Under the new law, private attorneys representing indigent clients will receive flat rates ranging between $750 and $2,500 for felony cases. Previously, the lawyers earned $75 an hour, according to The Miami Herald.
KEL Attorneys have long charged flat fees and recently launched a series of ads titled "Do the Math" that talk about the comparisons between KEL's fees and traditional fees. For instance, the KEL law firm offers free consultations compared to other firms that charge about $350 an hour. In personal-injury cases, KEL charges about 25 percent of the total amount awarded the client compared to other firms that routinely charge 33 percent – or more.
"Our passion is to make legal services accessible and available to everyone," said Matt Englett, managing partner at KEL Attorneys.
Englett said he believes the flat¬-fee billing that has been so successful in the firm's Orlando and Tampa Bay offices will help make the firm successful in Jacksonville, where KEL Attorneys just opened a new office. Attorney Jared Lopez Loucel, who is heading up the office, said he had suggested Jacksonville based on his experience working in the city's Legal Aid office.
"I saw that there were many people who were falling through the cracks," Loucel said. "People who don't qualify for Legal Aid, but can't afford high hourly rates, aren't able to get legal representation."
Some who oppose flat fees question whether the quality of service will suffer, since some complicated cases could result in attorneys working for essentially less than minimum wage, given the number of hours required, according to several media reports, including The Miami Herald.
But the trend is not only popular, to the consumers who fill the KEL law firm lobby on "Walk-in Wednesdays," but also with corporations. In recent years, corporations, such as Tyco International, which has partnered with one law firm offering a flat-fee approach. The Association of Corporate Counsel reported that the flat-fee agreement reduced the case docket by 55 percent and cut the case cycle time by 40 percent.
At KEL, the firm has streamlined its process and been intentional in hiring attorneys who share the firm's mission in order to make the flat-fee system work.
"We find that flat fees have been especially important to homeowners who are already underwater and struggling to pay their mortgages," said Englett, a former prosecutor and defense attorney who has been featured in The Wall Street Journal, New York Times and on CNBC's "The Kudlow Report."
KEL law firm was founded in 1999 and is licensed to practice in 20 states. The growing firm has more than 40 attorneys, with offices in Orlando, Tampa and St. Petersburg, and appointment-only locations in five additional counties throughout Florida.
About KEL Attorneys. Kaufman, Englett and Lynd, PLLC is a full-service, national law firm practicing in 20 states with offices in Orlando, Tampa and St. Petersburg, Fla. They are an established leader in the area of consumer legal services. KEL Attorneys offer free consultations and flat fees for legal services that include foreclosures, bankruptcies, family law, criminal and civil law. For more information, go to http://www.kelattorneys.com.