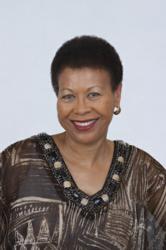 "To get a diamond, you have to be a diamond. I show you how," Patricia Fuqua, Soulmate Coach
Menlo Park, CA (PRWEB) July 31, 2012
Each senior single over 50 years old has several possible soulmates. Soulmate Coach Patricia Fuqua shows Senor Singles over 50 who use her home study course Manifesting Your Soulmate how to prepare themselves for dating before they sign up for the Senior Singles online dating sites.
When seasoned singles approach dating from the outside in, they start to discover that there must be a better way. When mature singles have been divorced, widowed or out of the dating world for years, they start to realize that their needs at 20 years old have changed now that they are 50 years plus.The Manifesting Your Soulmate home study course presents a proven model for dating successfully in their current decade.
It presents intuitive and meditation processes for self understanding, clarity, congruency and confidence. As senior daters polish their best personal traits, they discover their diamond self. From that grounded and centered place, they can attract other diamond people. Their dating choices will improve as they learn to use their intuition for guidance.
Adept at teaching her soulmate- finding- strategy to senior singles, master teacher and Baby Boomer Patricia Fuqua brings a spirit-based approach to dating that has supported 80% of her mature students to find their best partner. The remaining 20% are still practicing their processes. For the benefit of more mature students, she has instilled her expertise for relationship success into the intuitive exercises and meditations found in the three part home study course called Manifesting Your Soulmate.
Married thirty years and experienced at living intuitively, Patricia Fuqua has wedded wisdom gained from her committed and caring soulmate relationship with intuitive and meditation tools.The result is the insightful home study course that guides multitudes of mature singles to find their soulmates first by clarifying who they are and what they want before they date.
In short, the Manifesting Your Soulmate home study course shows senior singles how to get a diamond partner by first being a diamond.